---
Eastman in Geneva Concert Series
Summer 2004
---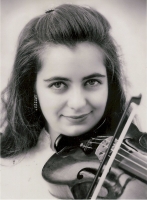 Olga Kaler (violin) and Alla Kuznetsov (piano)
Schubert: Sonata in A Major, for violin and piano, D. 574
Martinon: Sonatina No. 5 for violin solo, Op. 32, No. 1
Poulenc: Sonata in d minor for violin and piano
Wieniawski: Fantasy on themes from Charles Gounod's opera Faust, Op. 20
Olga Kaler was born in Chisinau, Moldova, into a family of musicians. She received her education at the famous Stolyarsky Special School of Music in Odessa, Ukraine, and later the Moscow State Conservatory. She appeared as a soloist with the Kiev, Odessa, and Chisinau Philharmonic orchestras, and also gave recitals in numerous cities of the former Soviet Union. In 1989 she appeared in recitals and chamber music performances at the Villa Musica Festival in Neustadt, Germany. In 1990 she was awarded a diploma and Special Prize for the best performance of a contemporary Italian work at the Rodolfo Lipizer International Violin Competition in Gorizia, Italy. In 1991, Ms. Kaler toured Europe as a member of the Russian-European Symphony Orchestra under direction of Maestro Mstislav Rostropovich. In 1992 she moved to the United States with her family. After studying at the New England Conservatory of Music in Boston she joined the Syracuse Symphony as assistant principal second violin, becoming principal second violin the following year. Three years later, Ms. Kaler won the assistant concertmaster position with the Rochester Philharmonic Orchestra. She was a faculty member at the Hochstein School of Music during her tenure in Rochester.
Since 1994, Ms. Kaler has performed with the Chautauqua Symphony Orchestra every summer. She continues giving recitals and chamber music concerts, having shared the stage with musicians like Steven Doane, Janos Starker, Paul Katz, Martha Katz, James Dunham, Eli Eban, and Ilya Kaler.
Alla Kuznetsov received her musical training in Minsk, Belarus (in the former Soviet Union), where she graduated from the Conservatory and became a laureate of the Republican Piano Performers Competition. In her native country, Alla has performed as soloist, chamber musician and accompanist, and was a member of the faculty of the Minsk Central Music School. Alla immigrated to the United States in 1990. Since 1992 she has been a member of the piano faculty of the Community Education Division of the Eastman School of Music. She joined the Nazareth College Preparatory Division in the fall of 2001. Alla is a very active and respected performer in Rochester, where she has appeared in the Eastman School Summer Concert Series, Eastman at Washington Square, the Christ Clarion Chamber Series, the Salem Concert Series, the Fortissimo! concert series, and the largely Ludwig Chamber Music series. Her students have won prizes in several competitions, both local and national, and have appeared in performances with local orchestras, including the Rochester Philharmonic.
---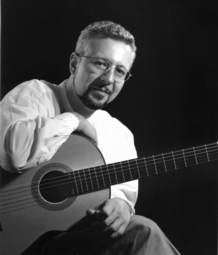 Petar Kodzas, Guitar
Between Worlds: Folk Meets Classical
Bach: Suite BWV 1007
Rodrigo: Tres piezas espanolas
Duarte: English Suite
Castelnuovo-Tedesco: Tarantella
Bartok: Romanian Folk Dances
Kodzas (arr): Serbian Folk Songs
Mertz: Fantasie Hongroise
Petar Kodzas has performed throughout Europe and the United States, with recitals for the Ithaca Winter Guitar Festival, Buffalo Guitar Society, Cornell University, Chautauqua Chamber Music Society, Oklahoma State University and the Elmira Symphony. He is often invited to participate at the international guitar festivals as a performer, teacher and adjudicator. Most recently he participated in Guitar Art Festival in (Belgrade, Yugoslavia), Alexandria Guitar Fest (Alexandria, Virginia) and Eastman Guitar Fest (Rochester, NY).
Mr. Kodzas is a graduate of University of Belgrade (Belgrade, Yugoslavia), Ithaca College (Ithaca, NY), and University of Rochester, Eastman School of Music (Doctor of Musical Arts in Performance and Literature). He had participated in several international competitions, including the Guitar Foundation of America Guitar Competition and the distinguished Walter W. Naumburg Competition in New York City. He is the prizewinner in Orpheus Competition.
Mr. Kodzas' repertoire spans centuries and styles. Fascinated by the beauty of various musical epochs his programs are often focused on one theme viewed in the light of different composers.
Mr. Kodzas served on faculty at Ithaca College, Hochstein Music School and Nazareth College. He is a faculty member at Eastman School of Music.
---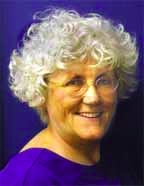 Mitzie Collins: World Music
Featuring
Joe Beard (blues guitar)
Bayou Highway: Susi Mills (fiddle) and Tom Gath (guitar)
Roxanne Ziegler (Celtic harp)
Jim Kimball (button acccordion, fiddle, and banjo)
Mitzie Collins, Rochester recording artist and folk musician, will produce the Concert of World Music to be held Thursday July 22 in Geneva. For more than ten years Collins has produced a World Music Concert for the Kilbourn Hall Summer Concert Series at the Eastman School of Music---this is the first year that this popular concert (often selling out) is traveling to Geneva.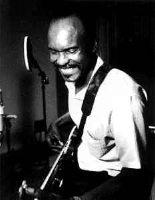 The headliner for this year's concert is legendary blues performer Joe Beard of Rochester. Beard plays traditional Mississippi influenced blues, and is receiving national and international acclaim for his artistry in this most-American of musics. Growing up in Ashland, Mississippi during the 1940s, Beard hung out with Matt Murphy and his brother Floyd, who also went on to notoriety on the Chicago scene and lived with Beard's family for a time. In those days, Beard says, the Murphy boys were playing music, but it didn't interest him.
"I always liked Jimmy Reed, and B.B. King too," Beard says. "It was a long time before I got into BB King. I knew him from back in 1949; I listened to him a lot back at that time. He used to play the club two blocks away from where I lived every Monday night . . . but [then] I was not interested in playing the guitar."
A few years later, Beard picked up the bass guitar and played R & B ("James Brown" stuff, I could play it all") with Johnny Ellison, the soul man who penned the classic "Some Kind of Wonderful." The guitar came later, and many more years would pass before he performed publicly playing lead guitar, but he was taking lessons, learning from the same man who taught Robert Johnson and Muddy Waters the blues: Son House, who happened to live next door when Beard moved to Rochester. Son House not only showed Beard the ropes, but also passed on the oral history of Delta blues, of which he was a founder. Beard listened to his stories about Willie Brown, Charley Patton, and of course, Robert Johnson. "He used to go on and on," Beard says. "But I didn't know who Son House was. I never knew what Son House was all about. He had told me all those stories before they came along and rediscovered him."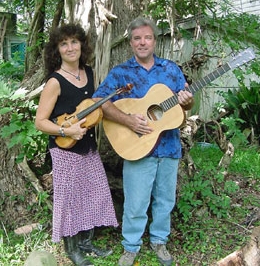 Bayou Highway is a dynamic, high energy musical duo that specializes in the traditional Cajun dance music of Southwest Louisiana. This new duo has been playing for the past year in clubs and for summer concerts and festivals. Previously, Susi Mills played fiddle for 10 years with the Cajun band Cri du Bayou. Tom Gath played guitar with The band Muddy Dove for 15 years, creating a devoted following of dancers and revelers that follow their music.
Now together in Bayou Highway, Tom's driving rhythm guitar lays down the solid foundation for Susi's fiddle leads and sweet French vocals, filled with the passion, sorrow and joy that this music evokes. Susi learned her high energy fiddle style straight from the Cajun masters during her many visits to Southwest Louisiana, which is now their second home.
It seems impossible that two people could put out this much musical energy, but their stage presence and happy feet music quickly has toes a tappin', folks on their feet, and smiles all around!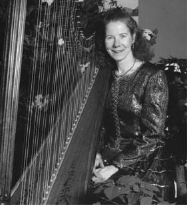 Also featured is Celtic harpist Roxanne Ziegler, a specialist in the poignant slow airs and lively dance tunes of Scotland and Ireland. Roxanne Ziegler studied harp with Eileen Malone at the Eastman School of Music and with Lily Laskine in Paris, France. Roxanne also holds a degree in music performance from Nazareth College.
She plays pedal and folk harps, the latter including nylon- and wire-strung instruments. In addition to classical and popular sources, Roxanne draws much of her extensive, melodic repertoire from Celtic and other folk music. She has numerous recordings to her credit, including her two most recent, the solo collections "Romantic Favorites" and "Christmas Favorites," on the Sampler Records label.
Mitzie Collins, internationally recognized as a virtuoso player on the hammered dulcimer, will be joining her for medleys of jigs, reels and hornpipes. Collins and Ziegler's popular recording "St. Patrick's Day in the Morning" displays the interweaving of the mellow tones of the harp and the long ringing sounds of the hammered dulcimer that audiences find fascinating.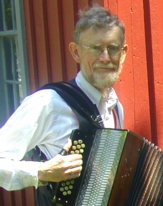 Jim Kimball is a folk instrumentalist extraordinaire. Jim Kimball teaches music history, world music and folklore, and directs the Geneseo String Band at the School of Performing Arts at State University of New York at Geneseo. He frequently lectures and presents papers on many musical subjects.
Kimball will add his talents to the evening on button acccordion, jews harp, fiddle, bones and banjo. Kimball is legendary for his enthusiasm and knowledge of local New York State music and always brings a special touch of local connection to a concert. He performs regularly at the Farmer's Museum in Cooperstown and is a member of the Flint Hill Folk at Genesee Country Museum in Mumford.


---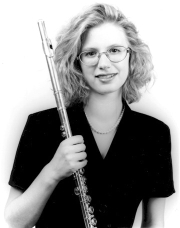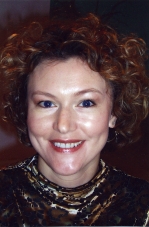 Sophia Gibbs Kim (flute) and Irina Lupynis (piano)
Music from Russia, Ireland, & America
Corligliano: Three Irish Folksong Settings
Harty: In Ireland
Vasilenko: Spring Suite
Cui: Five Little Duos
Taktakishvili: Flute Sonata
.... as well as works by Samuel Barber and Eldin Burton
Sophia Gibbs Kim has performed around the world as solo, chamber and orchestral flutist. Her most recent performances have been as solo flutist with Amirus, the chamber ensemble of the American Russian Young Artists Orchestra, with whom she has toured the U.S., Bermuda, Russia and Eastern Europe. In Spring 2004 she returns to Russia for a solo flute residency with the Novosibirsk Philharmonic in Siberia, and in August 2004 will give a performance/lecture for the National Flute Association Annual Convention in Nashville. She has also toured Japan and Taiwan as principal flute with the Eastman Wind Ensemble, and was a prize-winner in the Coleman Chamber Ensemble Competition and the National Flute Association Masterclass Performer's Competition. Sophia is a committed teacher, holding the endowed position of Jack L. Frank Flute Instructor in the Eastman School of Music Community Education Division. She received her M.M. and the Performer's Certificate from Eastman, her B.A. from the University of Wisconsin-Madison, and is currently completing doctoral studies at Eastman.
Pianist Irina Lupynis received her Bachelor of Music degree from the Belarus National Conservatory in Minsk and her Masters Degree from the L'Viv National Conservatory in the Ukraine. She has worked as a teacher and accompanist in a special music school for gifted children in L'Viv. Irina moved to Rochester in 1995 and is presently a performing artist and staff accompanist on the Community Education Division faculty at the Eastman School of Music. She has collaborated with numerous students and professionals throughout the Rochester area, appearing on concert series around Western New York.
---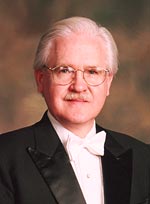 Summer Sing: Mozart Requiem and Ave Verum Corpus
William Weinert, Conductor
Elizabeth Phillips, soprano
Allyn Van Dusen, mezzo soprano
Kyung Min Park, tenor
Eric Trumpowsky, bass
Hilda Collins and Meg Heaton, piano
Join in this unique opportunity to sing a great choral masterpiece! The audience is the chorus for this informal performance with professional soloists. All singers are welcome, no experience necessary. Scores will be provided.
William Weinert is now in his tenth year as Professor of Conducting and Director of Choral Activities at the Eastman School of Music, where he conducts the Eastman Chorale and the Eastman-Rochester Chorus and supervises students in the masters and doctoral programs in choral conducting. Weinert has previously taught at the University of Wisconsin-Madison and the University of Southern Mississippi, and has served as guest professor at the Staatliche Hochschule für Musik in Freiburg, Germany, where he will return for a third time in the summer of 2004. He has conducted throughout Europe and the United States, as well as in Hong Kong. He holds degrees from Oberlin College and Conservatory of Music, and the doctorate in conducting from the University of Wisconsin-Madison, where he studied with Robert Fountain. In 1998 he succeeded Alfred Mann as editor of The American Choral Review, the journal of the American Choral Foundation.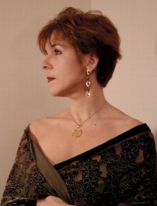 Elizabeth Phillips' versatile repertoire ranges from early music to contemporary opera and even country western! In addition to numerous solo recitals, she has sung many operatic roles, including Lucia in Britten's The Rape of Lucretia, Tiresias in Poulenc's Les Mamelles de Tiresias, Despina in Mozart's Cosi fan Tutte, and Woman with a Cake Box in Argento's Postcards from Morocco. Her early music credits include the roles of Venere in Monteverdi's Un Ballo del'Ingrate, and the title role in Handel's The Choice of Hercules at the Rutgers Athenaeum for Early Music under the direction of Julianne Baird. Ms. Phillips appears as soloist for various performing groups in the western New York area and has been a featured soloist for The Britt Music Festival in Medford, OR and the Rochester Philharmonic Orchestra. Her versatile style is also evident in her work with the a cappella trio, F'loom, which performs throughout the eastern U.S. and Canada. Ms. Phillips has been section leader/soloist at the Lutheran Church of the Incarnate Word under the direction of James E. Bobb since 1996. She teaches speech and voice and has given Master Classes in vocal performance and dramatic presentation. Ms. Phillips earned the degree Bachelor of Music at the Eastman School of Music where she was awarded the prestigious Performer's Certificate in Voice. She resides in Pittsford, NY with her husband and daughters.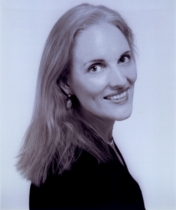 Allyn Van Dusen, mezzo-soprano, is a versatile professional who has appeared as soloist with the Rochester Philharmonic Orchestra, the Boston Symphony Orchestra, Rochester Oratorio Society, Eastman-Rochester Chorus, Penfield Symphony Orchestra, Finger Lakes Symphony Orchestra, and many other orchestras and choruses, to critical acclaim. Allyn has been a sought-out performer, teacher and adjudicator in all genres of classical, theatrical and sacred song for many years, delighting audiences throughout the Northeast with song recitals, Broadway revues, world premieres, operatic roles, chamber music performances, and sacred services. Holder of a Master of Music degree and Performer's Certificate from the Eastman School of Music, she co-directed the innovative Fortissimo! Chamber Music Series for several seasons, and is a founder of the Rochester Vocal Arts Collaborative. She won the Audience Prize in CyberSing 2002, a global internet-based art song competition, and has two solo CDs released by SongBurst Recordings.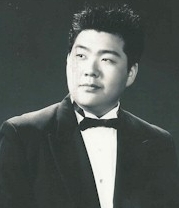 A lyric tenor, Kyung Min (Kevin) Park, was born in Seoul, South Korea, where he received considerable training in sacred choral music. After moving to the United States in 1998, he began vocal study with a world renouned coach and acocmpanist, Thomas Hrynkiw. Then he came to the Eastman School of Music to continue his musical studies. Operatic experiences include: Chevalier la Force in Dialogues of the Carmelites and Elder Hayes in Susannah for the Eastman Opera Theatre. He has performed numerous oratorios and recitals in the region. He is tenor soloist at Third Presbyterian Church in Rochester and a faculty intern at Eastman Summer Community Education program. Park currently studies voice with Dr. Robert McIver, chairman of the voice and opera department, at Eastman.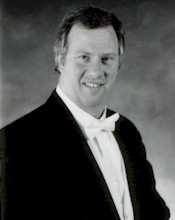 Born and raised in Rochester, New York, Eric Trumpowsky received his Bachelor of Music degree from the Crane School of Music at Potsdam, where he studied voice and music education. He received the Olive Dillenbeck Goodrich Memorial Award as the school's foremost voice student. He also earned a Masters Degree from Stetson University. He has performed as a baritone soloist with the Eastman-Rochester Chorus, in such diverse pieces as Benjamin Britten's Cantata Academica, Joseph Haydn's The Seasons, and Karol Szymanowski's Stabat Mater. He is a frequent soloist for the Eastman-Rochester Chorus Summer Sings Program, most recently performing Ralph Vaughan Williams' Sea Symphony. He has also sung with Rochester Oratorio Society, The Gregory Kunde Chorale, and numerous church choirs in the area.
Before becoming the music director of the Irondequoit Chorale, Mr. Trumpowsky was the choir director at Salem United Church of Christ, the Music Director of the Henrietta Community Chorale, and the Director of Music at John Calvin Presbyterian Church in Henrietta. A career music educator, he has taught music in the East Irondequoit School District for over 10 years, focusing specifically on music education for young students.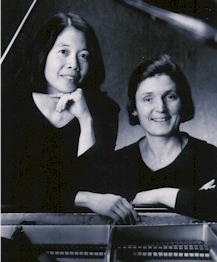 Meg Cognetta Heaton and Hilda Lam Collins have been performing as duo-pianists in the Finger Lakes area for the past twenty years. Both pianists are active as collaborators and accompanists for various local artists and groups, and are members of Geneva's Tuesday Quartette, an ensemble devoted to music performed by four pianists at two pianos. They have been duo-piano soloists with the Rochester Philharmonic Orchestra, and each has also been soloist with the Finger Lakes Symphony. Meg received her music degree from Oberlin Conservatory, and Hilda holds degrees from Oberlin College and University of Rochester.
---
Wednesday, 4 August 2004 at 8:00 PM
The Geneva Room
Hobart and William Smith Colleges Library, Pulteney Street, Geneva, NY
Laureates of the Young Artists International Piano Competition
Featuring
Xin Jia
Christopher Mokrzewski
A special evening of piano music: Special $50 per ticket to benefit Geneva Arts. includes a special dinner at Hobart and William Smith Colleges' Scandling Center, the concert, and more!
Xin Jia, an 18-year-old pianist from Shenyang, China, took first prize in the seventh annual Eastman School of Music Young Artists International Piano Competition late last summer. Jia, who performed the first movement of Tchaikovsky's Concerto No. 1 in B-Flat Minor, Opus 23. He received a scholarship to attend the Eastman School. The competition is directed by Douglas Humpherys, co-chair of the Eastman piano department. (Photo: Gelfand-Piper Photography)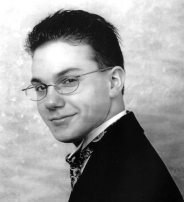 Born in 1984, Christopher Mokrzewski began his musical studies at the age of four. From the age of ten he studied with Raymond Vacchino and Paul Coates at the Royal Conservatory of Music in Toronto. In 1998 he was invited by the eminent Polish composer and pianist Milosz Magin to study in Paris, France. He returned to North America the next year, following the unfortunate death of Mister Magin and has, since then, studied with Douglas Humpherys at the Eastman School of Music. He shall graduate with a bachelor degree in performance in 2005.
Mokrzewski was the first prize winner of the 1999 Eastman School of Music Internation Young Artists Competition and has also been awarded first prizes at the Milosz Magin International Piano Competition and the Canadian Music Competition. He has also attained prizes at the MTNA competitions and the Empire State Music Competition. When not consumed by his academic pursuits at Eastman, Christopher thoroughly enjoys collaborative music-making, and devotes much time to the reading of works by his favorite author James Joyce. When not atending school, he resides with his family in Canada.
His program for the evening is:
Liszt: Sonata in B minor
Rachmaninov: Etude Tableau in D major, Opus 39 No. 9
---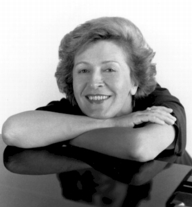 Zora Mihailovich (piano)
Chopin: Nocturne Op.62 B-Flat Major
Chopin: Polonaise-fantaisie Op. 61
Rachmaninoff: Piano Sonata No. 2
Rubinstein: Romance Op. 44
Rosenboom: Bell Solaris
Mangiagalli: Deux Lunaires Op.33
Zora Mihailovich is an Artist-in-Residence at the University of Rochester. She did her undergraduate through postgraduate studies at Belgrade School of Music and Academia di Musica "Santa Cecilia" Rome (Italy). She has studied with Carlo Zecchi, Arturo Benedetti Michelangelli and Daniel Pollack. She made her debut with the Belgrade Philharmonic Orchestra at age sixteen. Ms. Mihailovich has given performances in major music centers in North America and Europe including London's Wigmore Hall, New York's Carnegie Hall, London's Royal Festival Hall, Washington's DAR Constitution Hall, Amsterdam Concertgebouw, Warsaw's Philharmonic Hall, and Brussel's Conservatoire Royal. She has participated as soloist in concert tours and festivals in North America, England, Belgium, the Netherlands, Sweden, Italy, Austria, Greece, Bulgaria, Croatia, Slovenia, Bosnia and Yugoslavia.
Ms. Mihailovich's recent recordings include : Anton Rubinstein Works for Piano (1995), F. Chopin Piano Sonatas Nos. 2 and 3, Polonaise (1996), S. Rachmaninov 2nd Piano Concerto & C. Franck Symphonic Variations (1998), W.A. Mozart Piano Sonatas K.282, K331, K333 (1999), S. Rachmaninov 2nd Sonata, Six Musical Moments Op. 16, Preludes (2000), J. S. Bach Partita No2, W.A. Mozart Piano Sonata in A major, J. Brahms Intermezzo Op. 177 (No1) and Rhapsody in G Minor Op. 79 (No2) (2001).