---
Eastman in Geneva Concert Series
Summer 2005
---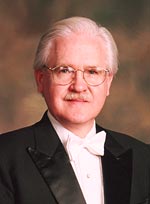 Thursday, 30 June 2005 at 8:00 PM
St. Peter's Church
151 Genesee Street, Geneva, NY
Summer Sing: Mozart Coronation Mass
William Weinert, Conductor
Angelique Jacob, Soprano
Pamela Terry, Mezzo soprano
Pablo Cesar Bustos, Tenor
Nathaniel Motta, Bass
Join in this unique opportunity to sing a great choral masterpiece! The audience is the chorus for this informal performance with professional soloists. All singers are welcome, no experience necessary. Scores will be provided.
The Coronation Mass
is one of Mozart's most exuberant works, written in Salzburg in 1779, shortly before he moved to Vienna to begin a new phase of his career as an opera composer. The tuneful and somewhat operatic character of this mass has always been a great part of its charm—indeed the lyrical Agnus Dei is one of the sources for the beautiful "Dove sono" from "The Marriage of Figaro," written only a few years later.
William Weinert is now in his eleventh year as Professor of Conducting and Director of Choral Activities at the Eastman School of Music, where he conducts the Eastman Chorale and the Eastman-Rochester Chorus and supervises students in the masters and doctoral programs in choral conducting. Weinert has previously taught at the University of Wisconsin-Madison and the University of Southern Mississippi, and has served as guest professor at the Staatliche Hochschule für Musik in Freiburg, Germany, where he will return for a third time in the summer of 2005. He has conducted throughout Europe and the United States, as well as in Hong Kong. He holds degrees from Oberlin College and Conservatory of Music, and the doctorate in conducting from the University of Wisconsin-Madison, where he studied with Robert Fountain. In 1998 he succeeded Alfred Mann as editor of The American Choral Review, the journal of the American Choral Foundation.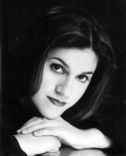 Angelique D. Jacob, soprano, is currently pursuing her Master's Degree in vocal performance and literature at the Eastman School of Music under the instruction of Rita Shane. This past fall, she was named as the winner of the Eastman School of Music's Vocal Concerto competition, and received the opportunity to perform with the Eastman School Symphony Orchestra. In 2000, Miss Jacob was awarded top honors and the grand prize in the Rochester Philharmonic League's Young Artist Competition, and had her debut with the RPO at the age of 18.
As a result of her first performance, she was asked to present an encore with the orchestra in the summer of 2003. This past winter she performed the role of "Drusilla" in Monteverdi's The Coronation Of Poppea with Eastman Opera Theater. Other EOT performances include Britten's The Turn Of The Screw, Act II (2001); Monteverdi's The Coronation of Poppea, Prologue (2002); Mozart's The Marraige of Figaro, Act I (2003), and the world premiere of Baker and Jacob's Pride and Prejudice (2004). This Spring she performed as the "Sopranino" in Puccini's La Rondine. Other engagements include several Eastman Summer Sing Performances as a soloist in Haydn's Lord Nelson Mass and Harmoniemesse. Miss Jacob graduated magna cum laude with her Bachelor's degree in vocal performance from the Eastman School of Music in the Spring of 2004.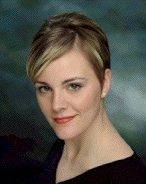 Pamela Terry, mezzo soprano, a native of Kalamazoo, Michigan, is currently pursuing her Master's Degree in vocal performance and literature from the Eastman School of Music as a student of Carol Webber. Since beginning her studies at Eastman, Pamela has performed as soloist for Zelenka's Te Deum with the Eastman Repertory Singers, Vivaldi's Gloria with St. Paul's Episcopal Church of Rochester, and, most recently, Haydn's Harmoniemesse with the Eastman School Symphony Orchestra and Eastman Rochester Chorus. Prior to coming to Rochester, Pamela graduated magna cum laude from Indiana Wesleyan University where she performed the world premier of Korban Miller's Glorified, a work for mezzo soprano and orchestra commissioned by the University. Pamela's experiences on the operatic stage include the role of "Mother" in IWU's production of Menotti's Amahl and the Night Visitors and most recently the role of the emperor "Nero" in Eastman Opera Theater's production of Coronation of Poppea. In addition to pursuits in vocal performance, Pamela also served as assistant conductor of IWU's University Chorale and principle oboist of IWU's University Orchestra during her undergraduate career. Awards and honors include the Charlotte Ruppell Memorial Voice Award from the Birmingham Musicale of Michigan and multiple performances as a finalist and winner in both Michigan and Indiana State as well as Great Lakes Regional National Association of Teacher's of Singing Competitions.

Nathaniel Motta, bass baritone, has performed as soloist with the Pittsburgh Camerata, Mendelssohn Choir of Pittsburgh, Eastman Rochester Chorus, St. Vincent Camerata, and the Pittsburgh Symphony Orchestra. At the inaugural performing arts conference in 2004, Nathaniel appeared in the opening night concert as bass soloist for Bach's Magnificat with the Pittsburgh Symphony Orchestra, Mendelssohn Choir of Pittsburgh and Pittsburgh Ballet Theater at Heinz Hall.
In the realm of opera Nathaniel has performed with the Pittsburgh Opera in La Boheme, in the Opera Theater of Pittsburgh production of Cunning Little Vixen, and with Carnegie Mellon School of Music in Gianni Schicci, Dialogues des Carmelites, and as Tony in Most Happy Fella.
Nathaniel was the founding music director of the Sanctuary Concert Series (Pittsburgh, PA), taught voice and acting at the Civic Light Opera Academy, sang in the professional core of the Mendelssohn Choir of Pittsburgh, was a member of the opera chorus of the Pittsburgh Opera Company, and music directed numerous theater productions in New York, New Jersey, and Western Pennsylvania. He has a Bachelor of Fine Arts degree from Carnegie Mellon University in vocal performance and is currently pursuing a Master's degree in conducting from the Eastman School of Music.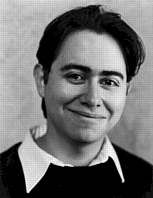 Pablo Cesar Bustos, tenor, is a graduate of the vocal performance Bachelor and Master Degrees at the Eastman School of Music. A resident of Windsor, Mr. Bustos has performed with various ensembles in the Windsor/Detroit area. Mr. Bustos performs regularly with the Windsor Symphony Orchestra, in major choral works as well as in other special concerts.
Highlights of recent concert engagements, include Handel's Messiah (Fort Street Chorale), Handel's Solomon (Eastman Rochester Chorus), Saint-Saens Oratorio de Noel (WSO), Mozart's Requiem (Vivificus Ensemble), Haydn's Harmonie Messe (Eastman Rochester Chorus), Schumann's Requiem (California Music Festival), Haydn's Lord Nelson Mass (Hobart and Williams Smith College). Mr. Bustos has been an ensemble member of the Eastman Opera Theatre and a featured singer with Eastman's Collegium Musicum. He is also regular soloist for the Rochester Bach Festival's monthly Bach Cantata Series. Last fall he was featured soloist in a concert including Bach's demanding tenor cantata Icharmer mensch, ich Sunden knecht BWV 55 as well as Handel operatic arias. Upcoming engagements the Evangelist for Bach's Christmas Oratorio with the Publick Musick(November 2005), Handel's Messiah with the Fort Street Chorale in Detroit and Haydn's Lord Nelson Mass with the West Shore Symphony in Muskegon, MI. Mr. Bustos currently studies with Professor Rita Shane. Among his previous teachers are Peggy Dwyer, and Dale Moore.


---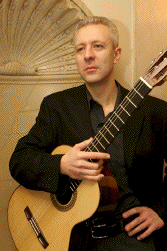 Thursday, 7 July 2005 at 8:00 PM
St. Michael's Church
98 Genesee Street, Geneva, NY
Petar Kodzas, Guitar
Night in Brazil with Guitar and Friends
Featuring music of Radames Gnattali
Sophia Gibbs Kim, Flute
Ines Draskovic, Piano
Diego Garcia, Violoncello
Karen Stone, Violin
Pia Liptak, Violin
Janeen Wilkins, Viola
Sonatina for Guitar and Flute
Sonatina for Guitar and Piano
Sonata for Guitar and Violoncello
Serestas for Guitar, Flute, and String Quartet
Petar Kodzas
has performed throughout Europe and the United States, with recitals for the Ithaca Winter Guitar Festival, Buffalo Guitar Society, Cornell University, Chautauqua Chamber Music Society, Oklahoma State University and the Elmira Symphony. He is often invited to participate at the international guitar festivals as a performer, teacher and adjudicator. Most recently he participated in Guitar Art Festival in (Belgrade, Yugoslavia), Alexandria Guitar Fest (Alexandria, Virginia) and Eastman Guitar Fest (Rochester, NY).
Mr. Kodzas is a graduate of University of Belgrade (Belgrade, Yugoslavia), Ithaca College (Ithaca, NY), and University of Rochester, Eastman School of Music (Doctor of Musical Arts in Performance and Literature). He had participated in several international competitions, including the Guitar Foundation of America Guitar Competition and the distinguished Walter W. Naumburg Competition in New York City. He is the prizewinner in Orpheus Competition.
Mr. Kodzas' repertoire spans centuries and styles. Fascinated by the beauty of various musical epochs his programs are often focused on one theme viewed in the light of different composers. Mr. Kodzas served on faculty at Ithaca College, Hochstein Music School and Nazareth College. He is a faculty member at Eastman School of Music.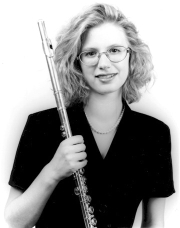 Sophia Gibbs Kim has performed around the world as solo, chamber and orchestral flutist. Her most recent performances have been as solo flutist with Amirus, the chamber ensemble of the American Russian Young Artists Orchestra, with whom she has toured the U.S., Bermuda, Russia and Eastern Europe. In Spring 2005 she returns to Russia for a solo flute residency with the Novosibirsk Philharmonic in Siberia, and in August 2005 will give a performance/lecture for the National Flute Association Annual Convention in Nashville. She has also toured Japan and Taiwan as principal flute with the Eastman Wind Ensemble, and was a prize-winner in the Coleman Chamber Ensemble Competition and the National Flute Association Masterclass Performer's Competition. Sophia is a committed teacher, holding the endowed position of Jack L. Frank Flute Instructor in the Eastman School of Music Community Education Division. She received her M.M. and the Performer's Certificate from Eastman, her B.A. from the University of Wisconsin-Madison, and is currently completing doctoral studies at Eastman.

Ines Draskovic, piano, has performed throughout Europe and United States. Mrs. Draskovic is a graduate of University of Belgrade (Belgrade, Yugoslavia), Ithaca College (MM) and Eastman School of Music (DMA). Her teachers include Alexei Nasedkin, Phiroze Mehta and Rebecca Penneys. Mrs. Draskovic has won several piano competitions, including the Ithaca College Concerto Competition and Republic of Serbia Piano Competition and Piano Competition in Stresa, Italy, where she was one of the finalists. She has participated in festivals and masterclasses in Italy, Poland, Germany, United States and former Yugoslavia. Formerly a faculty member at Ithaca College, she is Assistant Professor at the Finger Lakes Community College (Canandaigua, NY.) In addition to her solo career, Mrs. Draskovic performs regularly with the Finger Lakes Chorale and College Singers.
Diego A. Garcia, cello, was born in Cali, Colombia. Mr. Garcia began piano lessons at the age of five. He continued his musical studies in cello performance at the conservatory in his native country. At the age of fifteen, he won a position with the Orquesta Sinfonica del Valle where he performed for six seasons. Diego came to the U.S. in 1993 to study with Alan Stepansky at the Manhattan School of Music. He has toured extensively in Germany, Austria, France, Italy and Central America as a chamber musician, recording artist, orchestral player and soloist. In 1996, Diego was a prizewinner of the Carolina Oramas Competition. He has played under the direction of renowned conductors such as Kurt Masur, Zened Mackal, and Sergiu Commissiona. He received his Bachelor's Degree of music in 1998 from the Manhattan School of Music. Some of Diego's performing highlights include solo and chamber music performances in Carnegie Hall and Lincoln Center. In New York City Diego's interest in developing a different voice for chamber music increased. He formed a group called the Astor String Quartet, which was involved in numerous recording projects including a CD of Favorite Tangos, Latin American and Spanish songs, and soundtracks for several award wining independent films. Diego was invited to the Santo Domingo Music Festival by Maestro Phillipe Entremont, in 2001 and 2003. Most recently, Diego has been performing chamber music and lecture recitals as the cellist of Quartsemble, a group he formed with his wife, Karine Stone, and was featured as a guest artist on the radio broadcast "Live from Hochstein", playing the Mendelssohn Piano Trio in d minor. Diego joined his wife as a co-conductor of the Cobblestone Chamber Ensemble in 2002 and they have enjoyed conducting and teaching together for the last three seasons. Diego currently teaches the string program at the Harley School and is on the cello faculty at Hochstein and at the Eastman Community Music School. He is the Director of the Eastman String Fellowship Orchestra.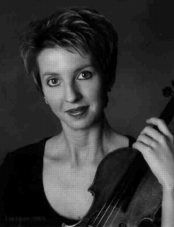 Karine Stone, violin, has played the violin since the age of two. She has a Bachelor's and a Master's degree in violin performance from the Eastman School of Music. In the summer of 1996 she played operas in the Schlossfestspiel Orchestra in Heidelberg, Germany. From 1998-2001 she was a member of the Syracuse Symphony Orchestra. She has performed frequently as Acting Concertmaster of the Erie Philharmonic. She has performed in the first violins of the Santo Domingo Music Festival (2003) under the direction of Philippe Entremonte, and in the first violins of the Skaneateles Festival (2002). Currently she performs in the second violin section of the RPO, in the first violins of the Rochester Oratorio Society, and is an active freelance and chamber musician. Through her freelance work, Karine has performed as a backup musician with artists such a Josh Groben, The TransSiberian Orchestra, Harry Connick Jr., Johnny Mathis, Wayne Newton, and the Capital Saxohpone Quartet. Karine is the Director and Violin I of the Hastings Chamber Players, and the violinist of the Ethos Duo. She is also the first violinist of the RPO Educational Quartet, a group dedicated to bringing classical music to children in the Rochester City Schools. Most recently, she is performing chamber music and lecture recitals as the first violinist of Quartsemble, a chamber music group she formed with her husband, Diego Garcia.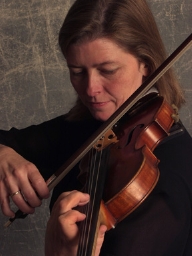 Pia Liptak, violin, has been hailed by the press as "an extremely good interpreter of contemporary music," with "an independent and inquiring intellect." She performs as a soloist and chamber musician in Europe and the United States. She holds diplomas in piano and violin from the Carl Nielsen Academy in Odense, Denmark, her native country, and a doctor of musical arts degree in violin performance and literature from the Eastman School of Music.
Dr. Liptak is currently the concertmaster of the University of Rochester Symphony Orchestra and has a private teaching studio. With pianist Sylvie Beaudette she forms the Liptak-Beaudette Duo performing Danish and American repertoire. She also works with Japanese koto-player, Ryuko Mizutani. A CD of contemporary music for violin and koto is planned for the fall 2006. Prior to her relocation in the USA, she served as the concertmaster of the Danish string ensemble Den Fynske Sinfonietta and was previously a member of the Odense Symphony Orchestra and a founding member of Trio la Corda.
Pia Liptak has received grants and honors from the Danish Cultural Ministry and State Music Council. Her performance schedule has recently included concerts in Italy, Denmark, Poland, Minnesota, San Francisco, and Rochester.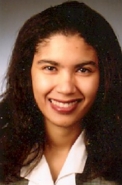 Janeen Wilkins, viola, is a performing violist who completed her master's and Bachelor's Degrees of music degree at the Eastman School of Music. Her studies there, in addition to viola performance, involved string pedagogy and arts and administration. She is the recipient of several awards including the Career Development Grant from the American Association of University Women, the Eubie and Marion Blake Memorial scholarship, and the Harriet Hale Woolley Scholarship given to artists and musicians studying in Paris, France. She currently teaches Traditional and Suzuki violin and viola at the Hochstein Music School, Traditional Viola at the Eastman School of Music's Community Music School as well being the Chamber Music Coordinator for the Hochstein/Eastman Community Music School Chamber Music program.


---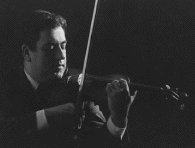 Thursday, 14 July 2005 at 8:00 PM
The Geneva Room
HWS Library Pulteney Street, Geneva, NY
Oliver Steiner, violin
Bonnie Wagner, piano
Beethoven: Sonata No. 5 in F Major, Op. 24, "Spring"
Grieg: Sonata in G Major, Op. 13
Mozart: Sonata in e minor, K. 304
Bach: Adagio from Sonata No. 1 in G minor for Unaccompanied Violin
Brahms-Joachim: Hungarian Dance No. 2
Faure: Apres Un Reve
Wieniawski: Scherzo-Tarantelle
Oliver Steiner
was born in New York City, beginning his violin studies there at the age of seven. Following his studies with Dorothy DeLay at the Juilliard School, Mr. Steiner was awarded scholarships in Europe which led to performances including the Pontino Festival in Italy and the Yehudi Menuhin Festival in Gstaad, and to studies with Nathan Milstein in Zurich. His performances overseas and throughout the United States have included radio and television broadcasts, recordings, solos with orchestra, chamber music concerts and recitals. The New York Times titled its review of Mr. Steiner's Carnegie Recital Hall debut: "Steiner Violin Sparkles", calling his performance: "a splendidly played concert in which fine-honed techniques and superior musicianship asserted themselves at every point."
From 1972 to 1992 Mr. Steiner was a member of the violin faculty at Rochester New York's Eastman School of Music. He now lives and teaches in Atlanta. Mr. Steiner has recorded for National Public Radio, Orion Records and Albany Records.
Originally from California, pianist Bonnie Wagner has performed in diverse locales across the US and abroad. Last year she coached a University of Michigan production of Don Giovanni in winter and taught vocal music in India during the summer. Past performances include the Brevard College Chamber Music Series in North Carolina, the Hill and Hollow Chamber Music Festival in Saranac, New York, and the Music Academy of the West in Santa Barbara. This summer she is producing a small chamber music series i n Philadelphia.
Ms. Wagner is an active pianist in the Philadelphia area. She teaches piano at the Settlement Music School and works as a vocal coach at the University of the Arts and Haverford College. She studied at the University of Michigan, from which she holds a Masters of Music in Chamber Music and Accompanying and a Bachelor of Music in Piano Performance. Her primary teachers include Martin Katz, Katherine Collier, Logan Skelton, and Janet Smith.
This recital marks a festive occasion for Mr. Steiner and Ms. Wagner, as they are uncle and niece who have played music together over the years, but have now, starting with the 2004-2005 season, begun performing together in concert engagements.
---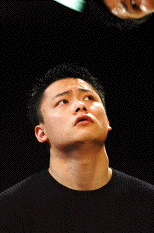 Thursday, 21 July 2005 at 8:00 PM
The Smith Opera House
82 Seneca Street, Geneva, NY
Laureates of the Young Artists International Piano Competition
Featuring Hong Xu
A special evening of piano music: Special $25 per ticket to benefit Geneva Arts and The Wilmot Cancer Center. includes an after concert reception at the Smith.
Hong Xu
was born in Wuhu, China. He studied piano with Li-Ping Jiang and Zhong Xu at the Wuhan Conservatory. While studying in China, he was a prize winner at the National Piano Competition for Chinese Works, the Pearl River Piano Competition, the Croyden Music Festival, the North London Music Festival, and the National Two-Piano Competition of China. He had also played concerts in Japan, England, Hong Kong and throughout China. His playing has been broadcasted by BBC Radio Station, London and WQXR New York.
Since coming to the United States, Mr. Xu has continued winning many awards, including third prize at the Gina Bachauer International Young Artist Piano Competition, second prize at the Eastman International Piano Competition, second prize at the MTNA National Colligiate piano competition, and both second prize and audience prize at the Hilton Head International Piano Competition. He has performed as a soloist with Wuhan Symphony, Utah Symphony, Rochester Philharmonic Orchestra, and Hilton Head Symphony Orchestra. He has received scholarships from TCU-Cliburn Summer Institute, the Liberace Foundation, and the Music Academy of the West.
Mr. Xu is in his junior year in the Bachelor of Music program at Eastman, where he had won the Concerto competition and performed Mozart Piano Concerto K. 488 with the Eastman School Symphony Orchestra. This year, he has given recitals in Santa Barbara, Rochester, Santa Monica, Hilton Head, and the Kennedy Center in Washington D.C. He has also played concerto with the Hilton Head Symphony Orchestra and the Syracuse Symphony Orchestra. Mr. Xu is currently a student of Professor Douglas Humpherys.
---

Thursday, 28 July 2005 at 8:00 PM
St. Peter's Church
151 Genesee Street, Geneva, NY
Margaret Chalker, Soprano
Coming Home: An Evening of Songs and Arias
| | |
| --- | --- |
| GERSHWIN | Summertime (from Porgy and Bess) |
| BERNSTEIN | I Hate Music (A Cycle of Five Kid Songs) |
| COPLAND | Simple Gifts |
| CARPENTER | The sleep that flits on baby's eyes |
| BARBER | Pangur, white pangur |
| ARGENTO | Winter |
| IVES | Two little flowers |
| | Walking |
| BRAHMS | Meine Liebe ist grün |
| | Dein blaues Auge |
| | Ständchen |
| | Der Tod, das ist die kühle Nacht |
| | Serenade |
| STRAUSS | Die Nacht |
| | Allerseelen |
| | Morgen |
| | Ich wollt ein Sträusslein binden |
| | An die Nacht |
| INTERMISSION | |
| WAGNER | Dich teure Halle (from Tannhauser) |
| MOZART | Dové Sono (from Le Nozze Di Figaro) |
| MENOTTI | Steal me, sweet thief (from The Old Maid And The Thief) |
| CATALANI | Ebben? Ne andro lontana (from La Wally) |
| DVORAK | Hymn to the moon (from Rusalka) |
| BERNSTEIN | There's a place for us (from West Side Story) |
Margaret Chalker spent her first eighteen years in Waterloo, graduating from high school in 1970. She received her initial musical training from her parents, at home, in the schools where they were both teachers, and in church. She sang, and played flute and piano.
Chalker was an undergradutate at Baldwin-Wallace College in Ohio where she was a vocal music major. After college, she lived in Geneva in the mid-1970s where she and her husband began a family and Chalker taught in several music programs in the area. Chalker became a graduate student in voice at Syracuse University and appeared in many Finger Lakes productions and S.U. campus concerts during this period.
Subsequently, Chalker taught on the faculty at SUNY Fredonia for two years. In order to advance her career, she began performing with many esteemed organizations in the United States, and then auditioned for companies in Europe. She signed with Dusseldorf-Deutsche Oper am Rhein, and later moved on to the internationally renowned Opera House of Zurich, Switzerland, where she has been a member of the ensemble for seventeen seasons, singing over four-hundred performances in at least thirty-five different roles. Chalker is very happy to have the chance to return to Geneva and sing again for her family, friends and music lovers of the Finger Lakes.
Victoria von Arx will be accompanying Chalker. Von Arx received degrees from Viterbo College, Syracuse University, and City University of New York. She has served on the faculties of Syracuse University, the Metropolitan School for the Arts in Syracuse among others, and is now residing in the Albany area where she is teaching at SUNY Albany and finishing her doctoral dissertation.
---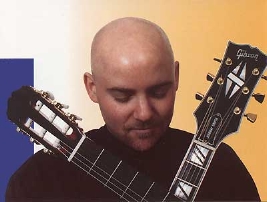 Thursday, 4 August 2005 at 8:00 PM
Club 86
86 Avenue E
Geneva, NY

Bob Sneider Jazz Trio
Phil Flanigan, Bass
Michael Melito, Drums
Paul Hofmann, Piano
Guitarist, composer, and educator
Bob Sneider
is currently the Jazz Guitar Professor at the Eastman School of Music. Sneider performs a multi-faceted role at Eastman as Instructor of Jazz Guitar at the Eastman's Community Education Division and Jazz & Contemporary Media Department Before joining the Eastman faculty in 1997, Bob Sneider won Downbeat's 1989 "Outstanding Performance in High School Jazz" award; an award he duplicated at the collegiate level in 1993. Sneider toured with two-time Grammy Award Winner Chuck Mangione for nearly four years. Other notable performers with whom Sneider has performed include: Nat Adderley, Don Menza, Nick Brignola, Houston Person, Etta Jones, Nnenna Freelon, Gene Ludwig, Steve Gadd, Gerry Niewood, Ralph Lalama, Roy McCurdy, Freddie Cole, Jon Faddis, Keeter Betts and frequent appearances with the Rochester Philharmonic Orchestra Pops(guitar/banjo). Bob has also toured with his brother John, who plays on several of the cuts on this debut album.
In addition, Sneider is a graduate of the University of Rochester (B.A. '93) where he studied with Ramon Ricker, Bill Dobbins and Fred Sturm. Growing up in Brockton, MA, Sneider's mentor and teacher was Chet Kruley a veteran of the Fletcher Henderson, Jimmie Lunceford and Nat Pierce bands. Sneider performs regularly with a wide variety of groups including other ESM Jazz & Contemporary Media faculty members: Jeff Campbell, Harold Danko and Rich Thompson. As a guest clinician/artist Sneider has performed with several high school and college jazz ensembles. Sneider also teaches at the Birch Creek Music Festival, the Eastman Summer High School Jazz Studies and the Tri-tone Jazz Fantasy Camp (adults).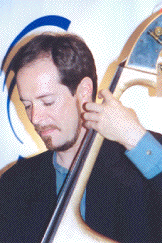 Phil Flanigan left his hometown, Geneva, New York, at the age of 17 with the intention of playing with jazz greats in New York City. Two years later, he was doing just that. It was his work with the Scott Hamilton Quintet during this time that was perhaps the most influential with numerous tours to Europe and four tours of Japan. The quintet also received accolades during its stint as the regular Sunday night band at Eddie Condon's. This New York period was notable for opportunities to play with still extant swing and bop era practitioners. Among the most memorable were Jo Jones, Tiny Grimes, Johnny Griffin, and Hank Jones.
Phil is highly respected both as a soloist and as an ensemble player. Bob Wilber has called him the "most melodic bass soloist in jazz." Dick Hyman has praised him for being able to play in the older styles like Milt Hinton and Bob Haggart, and Ray Brown's comment is to the point: "Phil knows his roots." While certainly influenced by and a master proponent of the old school of jazz, his playing fits comfortably in the whole gamut of acoustic jazz, from early traditional to post-bop.
Phil currently lives in Syracuse, NY and is married vocalist Hanna Richardson. This collaboration has been a fruitful one, netting numerous performances including Chautauqua, the Arbors "March of Jazz", and the Jersey Jazz Party, as well as three recordings.

Phil has appeared on more than 80 recordings, including more than 20 for the Concord Jazz label. Phil will be featured with several line-ups at this year's Rochester International Jazz Festival with such area luminaries as Joe Romano and Bob Sneider. Phil's active concert, party, festival and recording schedule is a testament to his long-term commitment to acoustic jazz and developing a personalized yet universally discernible approach to the bass.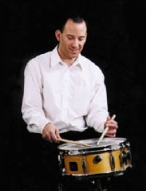 Born 1965 in Rochester, Michael Melito comes from a musical family. Mike was exposed to jazz music from an early age, absorbing his family's extensive collection of classic jazz recordings. Mike's father and brother Chris are both trumpeters, and his brother Tommy is another talented jazz drummer. In fact, it was Tommy who first influenced Mike to become a drummer.
Over the years, Mike has performed with noted jazz artists such as tenor saxophonists James Moody, JR Monterose, Joe Romano and Chris Potter; guitarists Gene Bertoncini and Joshua Breakstone; vibraphonist Joe Locke; and Chuck Mangione. He appears on jazz pianist Dino Losito's wonderful trio album, "Like That" (Bass on Top Music), released in 2002.
Mike has been very active in the upstate New York jazz scene for years, and also plays in New York City occasionally. Mike maintains an extensive private teaching practice and enjoys performing in schools, educating young people about jazz.


Paul Hofmann was born in Buffalo, New York. His parents were Paul's first piano teachers, and he went on to study at the National Music Camp (Interlochen, Michigan) and at the Eastman School of Music, where he now serves full-time on the Eastman Community Music School faculty. In this capacity Paul teaches private composition and jazz piano instruction. Paul also teaches a variety of classes and improvisation workshops ranging from Jazz Composition & Arranging and Jazz Lab Band to three innovative classes he introduced into the curriculum: New Inventions, New Etudes, and Contemporary Popular Composition. Paul also remains active as a performer, composer and recording artist, and, when time permits, as a producer and music columnist.
Paul is represented as composer on vocalist Kevin Mahogany's "Double Rainbow" (Enja Records) and on the Frank Mantooth Jazz Orchestra's "A Miracle" (Sea Breeze Records), as pianist on guitarist Bob Sneider's "Out Of The Darkness" (Sons of Sound) and on "The Kansas City Boulevard Big Band" (Sea Breeze), and in both roles on drummer Michael Melito's "'Bout Time!" and "My Conception" (MHR). Paul currently resides in Rochester, New York with his wife Ivy and daughter Sarah.


---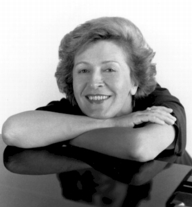 Thursday, 11 August 2005 at 8:00 PM
The Smith Opera House
82 Seneca Street, Geneva, NY
Zora Mihailovich, Piano
Chopin: Polonaise in F-sharp minor, Op. 44
Chopin: Nocturne in C-sharp minor Op. 27
Brahms: Sonata in F- minor Op.5
Zora Mihailovich
is an Artist-in-Residence at the University of Rochester. She did her undergraduate through postgraduate studies at Belgrade School of Music and Academia di Musica "Santa Cecilia" Rome (Italy). She has studied with Carlo Zecchi, Arturo Benedetti Michelangelli and Daniel Pollack. She made her debut with the Belgrade Philharmonic Orchestra at age sixteen. Ms. Mihailovich has given performances in major music centers in North America and Europe including London's Wigmore Hall, New York's Carnegie Hall, London's Royal Festival Hall, Washington's DAR Constitution Hall, Amsterdam Concertgebouw, Warsaw's Philharmonic Hall, and Brussel's Conservatoire Royal, among others. Concert tours and festivals have taken her to much of North America and both Western and Eastern Europe including England, Belgium, the Netherlands, Sweden, Italy, Austria, Greece, Bulgaria, Croatia, Slovenia, Bosnia and Yugoslavia.
Ms. Mihailovich's recent recordings include : Anton Rubinstein Works for Piano (1995), F. Chopin Piano Sonatas Nos. 2 and 3, Polonaise (1996), S. Rachmaninov 2nd Piano Concerto & C. Franck Symphonic Variations (1998), W.A. Mozart Piano Sonatas K.282, K.331, K.333 (1999), S. Rachmaninov 2nd Sonata, Six Musical Moments Op. 16, Preludes (2000), J. S. Bach Partita No. 2, W.A. Mozart Piano Sonata in A major, J. Brahms Intermezzo Op. 177 (No1) and Rhapsody in G Minor Op. 79 (No. 2) (2001).
---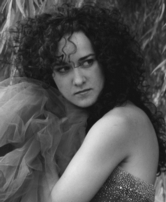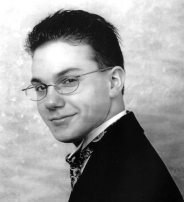 Thursday, 18 August 2005 at 8:00 PM
St. John's Chapel
632 South Main Street, Geneva, NY
Gillian Elssia Bell, Soprano
Christopher Mokrzewski, Piano
Brahms: Ziegeunerlieder (Gypsy Songs)
Poulenc: Banalites
Rodrigo: Cuatro canzones amatorios (4 Songs of Love)
Selected musical theater pieces
Born of a musical family,
Gillian Bell
, soprano has been performing since the age of five in dance and musical theater. Ms. Bell began formal vocal studies at the age of 14 with Mr. Jeffrey Norris of Interlochen Arts Academy. She continued her studies with him upon acceptance to the Academy where she earned her diploma in 2001. Throughout her formal years she was highly involved in her church choir and the Leelanau Children's Choir and Youth Ensemble, both under the direction of her mother, Margaret Bell.
Gillian Bell is a recent graduate of the Eastman School of Music with a Bachelors Degree in performance. During her time at Eastman, Ms. Bell was involved in the Lyric Theater and Opera Workshop progams. She appeared in scenes from Il Matrimonio Segreto, Street Scene, Little Women, The Crucible, and West Side Story. She also played the role of 'Bianca' in Puccini's La Rondine directed by Steven Daigle and Benton Hess. In addition, she was featured in a Faculty Artist Series Concert with Dr. Russell Miller. Each winter, she returns to her hometown in Northern Michigan where she performs her annual concert "For My Friends" with various guest artists. Gillian will continue her studies with Kathryn Cowdrick at the Eastman School of Music in the fall.
Born in 1984, Christopher Mokrzewski began his musical studies at the age of four. From the age of ten he studied with Raymond Vacchino and Paul Coates at the Royal Conservatory of Music in Toronto. In 1998 he was invited by the eminent Polish composer and pianist Milosz Magin to study in Paris, France. He returned to North America the next year, following the unfortunate death of Mister Magin and has, since then, studied with Douglas Humpherys at the Eastman School of Music. He shall graduate with a bachelor degree in performance in 2005.
Mokrzewski was the first prize winner of the 1999 Eastman School of Music Internation Young Artists Competition and has also been awarded first prizes at the Milosz Magin International Piano Competition and the Canadian Music Competition. He has also attained prizes at the MTNA competitions and the Empire State Music Competition. When not consumed by his academic pursuits at Eastman, Christopher thoroughly enjoys collaborative music-making, and devotes much time to the reading of works by his favorite author James Joyce. When not atending school, he resides with his family in Canada.