---
Geneva Concerts Presents:
---
Friday, 7 April 2000, 8:15 PM
Ballet Jörgen
Bengt Jörgen, Artistic Director


Romeo and Juliet
The classical ballet based on the stageplay of William Shakespeare
featuring the music of Sergei Prokofiev.
---
The Program
---

ACT 1

Scene 1: A Street in Verona, Italy
Scene 2: Juliet's bedroom in the Capulets' House
Scene 3: The Foyer of the Capulets' Palace
Scene 4: The Capulets' Ballroom
Scene 5: Juliet's Balcony
Scene 6: A Street in Verona

Intermission
ACT 2

Scene 1: Friar Laurence's cell
Scene 2: A street in Verona
Scene 3: Juliet's Bedroom
Scene 4: Friar Laurence's Cell
Scene 5: Juliet's Bedroom
Scene 6: The Capulet Vault
---
The Company
---

ARTISTIC DIRECTOR: Bengt Jörgen
ASSOCIATE DIRECTOR: Arnold Spohr, O.C.
ARTISTIC ASSOCIATE: Mary Jago-Romeril
ADMINISTRATOR: Susan Bodie

STAFF
Production Co-ordinator: Clea Iveson
Technical Director & Stage Manager: Timothy A. Wisener
Lighting Designer: Glenn Davidson
Lighting Coordinator: J. Bogdan Paszkiewicz
Rehearsal Assistants: Mark Knoess, Linda Stearns
Wardrobe Maintenance: Leticia Pang
Shoes: Aya Belsheim, Clea Iveson
Company Teachers: Che Chun, Linda Stearns, Vladimir Karpov, Christopher Kiss
Company Pianists: Sheila Bundock, Mary McDonald, Dimitry Zabrotsky
Computer Consultant: Glen Bodie
Bookeeping Services: Chou & Associates

Dancers
Julius Bates
Aya Belsheim
Tara Butler
Johnny Chen
Drew Davidson
Andrew Giday
Rick Gulliver
Clea Iveson
Mark Knoess
Marie-Eve Lapointe
Lisa Otto
Leticia Pang
Angela Philip

Apprentice
(through George Brown Dance)
Heather Cameron


ROMEO & JULIET
Choreography by Bengt Jörgen
Additional Concept Development by Donald Dawson
Set and Lighting Design by Glenn Davidson
Costume Design by Gary Dahms
Stage Direction by Heinar Piller
Music by Sergei Prokofieff

Produced with the Assistance of Theatre Arts
Banff Centre For The Arts
supported by
duMaurier Arts
and the Estate of Rea Wilmshurst


The Sets and costumes for Romeo & Juliet were produced by:
Theatre Arts, Banff Centre for the Arts

Keith Turnbull, Artistic Director/Executive Producer
John Avery, Associate Director Production
Paul Davies, Assistant Production Manager
Gary Dahms, Head of Costume
Tasha Dyck, Stitcher
Kim Crossley, Cutter
Michelle Jones, Head Dyer
Audrey Lee, Assistant Dyer/Milliner
Robert Rombough, Technical Director
Jeff Henderson, Technical Co-ordinator
David Prior, Head Scenic Carpenter
Michael Meloche, Scenic Carpenter
Hermen Kailley, Carpenter
Scott Freeman, Carpenter
Jennifer Hedge, Head Scenic Artist
Angela Rees, Scenic Artist

---
Synopsis
---

ACT 1
Scene 1
A Street in Verona, Italy
Romeo of the house of Montague, lost in thought, dreamily contemplates the beauty of the rose...

The city begins to awaken and the townspeople begin a new day. But all is not peaceful. The city's two most powerful families, the Capulets and the Montagues, are feuding bitterly. Playful teasing soon turns into a brawl as members of the opposing families draw swords and begin to fight. Romeo joins his friend Mercutio in fighting the Capulets.

The riot is quelled by the arrival of the Count of Verona, who decrees the death penalty should either family disturb the peace again.

Scene 2
Juliet's bedroom in the Capulets' House
Juliet, the young daughter of Lady Capulet, plays with her nurse as the nurse attempts to have Juliet put on the dress she is to wear that night to her first ball. Excited, Juliet dances about with her dress, but stops suddenly when she realizes that her carefree girlhood is coming to an end.

Scene 3
The Foyer of the Capulets' Palace
Elegant guests arrive at the ball. Although not invited, Romeo and Mercutio boldly make their way into the foyer, cloaked and masked as revellers.

Scene 4
The Capulets' Ballroom
Juliet shyly arrives at the ball and is introduced to Paris, a noble kinsman to whom she is to be betrothed. While Juliet is dancing, she and Romeo see one another for the first time and fall in love. They steal a few moments together away from the guests until Tybalt, Juliet's cousin, recognizes Romeo and challenges him to a duel. Lady Capulet puts an end to the confrontation.

Scene 5
Juliet's Balcony
Later that same night Romeo hides in the Capulets' garden, and overhears Juliet professing her love for him. Romeo reveals himself to Juliet and they declare their eternal love.

Scene 6
A Street in Verona
The next day Romeo appears musing of his perfect love. Mercutio tries to no avail to shake him out of his thoughts. Juliet's nurse is looking for Romeo to give him a note from her mistress. Juliet will meet Romeo secretly at Friar Laurence's cell, where they can be married.

ACT 2
Scene 1
Friar Laurence's cell
Friar Laurence marries the young lovers.

Scene 2
A street in Verona
The townspeople and Mercutio are celebrating a festive holiday. They are interupted by Tybalt, who is intent upon resuming his quarrel with Romeo. Romeo, however, is aware that Juliet's relatives are now his own, and so he avoids a duel with Tybalt. Mercutio, appalled at his friends apparent lack of spirit, accepts Tybalt's challenge on Romeo's behalf. In attempting to stop the fight, Romeo inadvertently causes Mercutio's death. Shocked out of his peaceful resolution, Romeo kills Tybalt, avenging his friend. Hearing of the fighting, Lady Capulet has hastened to the scene only to find her nephew dead. Grief stricken, she curses Romeo.

Scene 3
Juliet's Bedroom
Romeo, given a reprieve from the death penalty, appeals for forgiveness from his beloved for killing Tybalt. Juliet leads Romeo to her bed for their wedding night. However, he must leave promptly at dawn, having been banished from Verona. Juliet's nurse and mother enter the bedroom, Lady Capulet informs her that she is to marry Paris the next day. Juliet refuses and in desperation goes to seek advice from Friar Laurence.

Scene 4
Friar Laurence's Cell
Reluctantly, Friar Laurence gives Juliet a vial containing a sleeping potion that will induce a death-like coma. He promises to send a message to Romeo, telling him what has happened and urging him to rescue her from the family vault.

Scene 5
Juliet's Bedroom
Juliet pretends to change her mind and acquiesce to marry Paris. Filled with fear and doubt, Juliet forces herself to drink the potion and falls unconscious on the bed. In the morning Juliet's bridesmaids arrive to present her with flowers. Lady Capulet and the Nurse are unable to wake Juliet and presume she is dead.

Scene 6
The Capulet Vault
In the Capulets' Vault, Juliet is laid to rest. Romeo has heard of Juliet's death, but has not received Friar Laurence's explanatory letter. Believing Juliet to be dead, Romeo dies of a broken heart. Juliet, recovering from the potion, is horrified to find Romeo dying at her side. Unable to live without him she joins him in death.


Cast in order of Appearance:

Romeo: Bengt Jörgen
Townswomen: Leticia Pang, Lisa Otto,
Heather Cameron, Marie-Eve Lapointe
Townsmen: Julius Bates, Johnny Chen
A Capulet: Drew Davidson
Mercutio: Andrew Giday
Harlot: Angela Philip
Tybalt: Rick Gulliver
Count of Verona: Mark Knoess
Juliet: Tara Butler
Nurse: Aya Belsheim
Lady Capulet: Clea Iveson
Paris: Mark Knoess
Friar Laurence: Mark Knoess
Bridesmaids: Leticia Pang, Lisa Otto,
Angela Philip, Marie-Eve Lapointe

The Company appreciates the support of the Province of Ontario, through the Ontario Arts Council, the City of Toronto, through the Toronto Arts Council. The Canada Council, the Laidlaw Foundation, the Bennett Family Foundation, The Marvin Gelber Foundation, the Henry N. R. Jackman Foundation, the Henry White Kinnear Foundation, the McLean Foundation, the Howard Webster Foundation, and the Julie Jiggs Foundation.

Ballet Jörgen would like to thank George Brown College, Frank Sorochinsky, President, and Maureen Callahan, Vice-President of Academic and Student Affairs, for its support and long-term commitment to excellence in Dance and the Performing Arts. This evening's program has been supported by the George Brown College through its partnership with Ballet Jörgen. For further information please telephone (416)415-2000.


---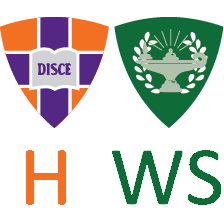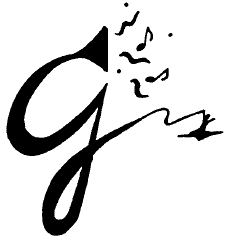 This series is made possible, in part, by funds from the
New York State Council on the Arts
, a State Agency, by a continuing subscription from
Hobart and William Smith Colleges
, and the friends of
Geneva Concerts
. Funding for Outreach and master classes associated with this program was generously provided by the
Canadian Consulate General/Consulat général du Canada
.
---
Return to Geneva Concerts Current Home Page.