---
Last Season's Schedule of Events
---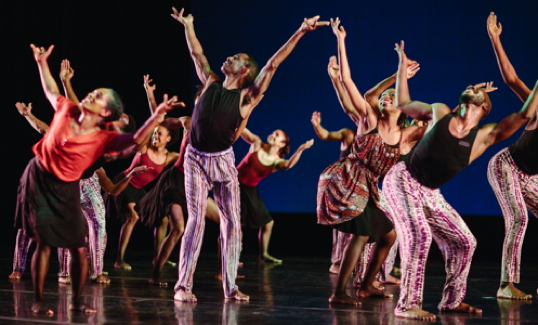 Saturday, 24 September 2016, 7:30 PM
Garth Fagan
, Artistic Director
"Unfailingly original" - The New York Times

Photo: Erich Camping
Tony and Olivier award-winning choreographer Garth Fagan's ever-evolving dance language draws on many sources: sense of weight in modern dance, torso-centered movement and energy of Afro-Caribbean, speed and precision of ballet, and the rule breaking experimentation of the post-moderns.
Now in its 45th season, the company continues to be cited for its excellence and originality with "fearless" dancers. They won the New York Governor's Arts Award and five members of the company have won Bessie Awards: Garth Fagan, Steve Humphrey, Norwood Pennewell, Natalie Rogers and Sharon Skepple.
Critics have called Garth Fagan "a true original," "a genuine leader," and "one of the great reformers of modern dance." Fagan continually renews his own distinctive dance vocabulary, which draws on many sources: sense of weight in modern dance, torso-centered movement and energy of Afro-Caribbean, speed and precision of ballet, and the rule breaking experimentation of the post-moderns. "Originality has always been Mr. Fagan's strong suit, not least in his transformation of recognizable idioms into a dance language that looks not only fresh but even idiosyncratic," writes Anna Kisselgoff of The New York Times.
For his path-breaking choreography for Walt Disney's The Lion King, Fagan was awarded the prestigious 1998 Tony Award for Best Choreography. He also received the 1998 Drama Desk Award, 1998 Outer Critics Circle Award, 1998 Astaire Award, 2000 Laurence Olivier Award, 2001 Ovation Award, and the 2004 Helpmann Award for his work on the Broadway musical, which opened in fall 1997 to extraordinary critical praise.
Garth Fagan Dance Home Page
Program Notes for the Evening's Concert.
---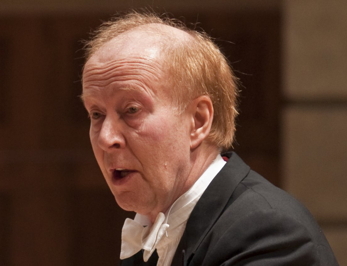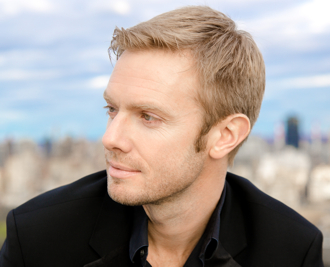 Friday, 14 October 2016, 7:30 PM
Rochester Philharmonic Orchestra
Christopher Seaman
, Conductor
Andrew Von Oeyen
, Piano

Picker: Old and Lost Rivers
Beethoven: Piano Concerto No. 2 in B-flat Major, Op. 19
Elgar: Symphony No. 2 in E-flat Major, Op. 63

"Indisputable gifts and an extravagantly thorough and effortless technique...von Oeyen seems incapable of misarticulating a musical sentence." - Los Angeles Times
Photo of Maestro Seaman: Walter Colley
Hailed worldwide for his elegant and insightful interpretations, balanced artistry and brilliant technique, Andrew von Oeyen has established himself as one of the most captivating pianists of his generation.
Since his debut at age 16 with the Los Angeles Philharmonic and Esa-Pekka Salonen, Mr. von Oeyen has excelled in a broad spectrum of concerto repertoire - Bartok, Barber, Beethoven, Brahms, Chopin, Ligeti, Liszt, Gershwin, Grieg, Mendelssohn, Mozart, Prokofiev, Rachmaninoff, Ravel, Schumann, Shostakovich, Tchaikovsky - with such ensembles as the Philadelphia Orchestra, Los Angeles Philharmonic, San Francisco Symphony, National Symphony, Detroit Symphony, Saint Louis Symphony, Berlin Symphony Orchestra, and Geneva Chamber Orchestra. As both soloist and conductor he has led concerti and orchestral works by Haydn, Mozart, Beethoven, Ravel and Kurt Weill. On July 4, 2009, von Oeyen performed at the U.S. Capitol with the National Symphony in "A Capitol Fourth," reaching millions worldwide in the multi-award winning PBS live telecast.
In 2013 Mr. von Oeyen released a critically acclaimed album of Debussy and Stravinsky piano works on the Delos Label (including two pieces written for him by composer, David Newman), following his 2011 award-winning album of Liszt works on the same label.
Mr. von Oeyen, of German and Dutch origin, was born in the U.S. He began his piano studies at age 5 and made his solo orchestral debut at age 10. He is an alumnus of Columbia University and graduate of The Juilliard School. Mr. von Oeyen lives in Paris and Los Angeles.
Highlights of British conductor Christopher Seaman's 2014/15 season and beyond include the Warsaw and Rochester Philharmonic Orchestras, Milwaukee, Nashville and Adelaide Symphony Orchestras, and the Auckland Philharmonia. He has recently worked with Orquestra Nacional do Porto, Orchestra of Opera North, the Prague Radio Symphony Orchestra, Houston Symphony and the Minnesota Orchestra. Seaman was Music Director of the Rochester Philharmonic Orchestra until 2011, and was subsequently named conductor laureate.
The Rochester Philharmonic Home Page
YouTube video of Andrew von Oeyen playing Gershwin's Rhapsody in Blue.
Program Notes for the Evening's Concert
---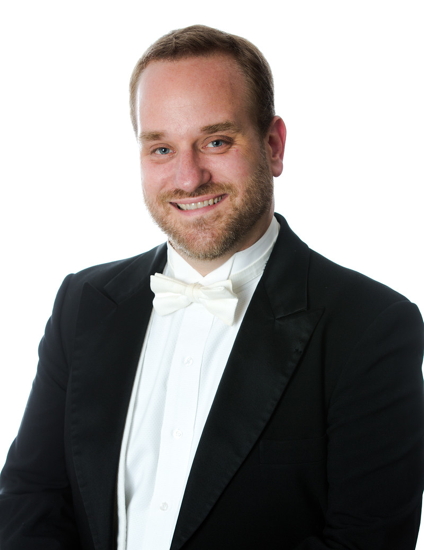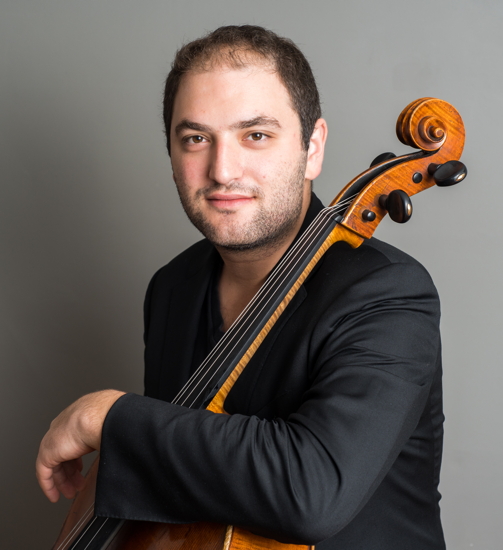 Saturday, 12 November 2016, 7:30 PM
Rochester Philharmonic Orchestra
Stefan Sanders
, Conductor
Julian Schwarz
, Cello

Prokofiev: Classical Symphony No. 1
Haydn: Cello Concerto in D Major
Mozart: Symphony No. 40 in g minor, K. 550

"[Schwarz possesses] a stellar technique, a dark and burnished tone quality, a secure sense of intonation, and a passionate intensity of interpretation." - The Seattle Times
Photo of Maestro Sanders: Michelle Day
Born in Seattle into a musical family, cellist Julian Schwarz is already being recognized as a cellist destined to rank among the finest of the 21st century. Mr. Schwarz made his orchestral debut at the age of 11 playing the Saint-Saens Concerto No. 1 with the Seattle Symphony with his father, Gerard Schwarz, on the podium. Since then, he has appeared with the Seattle, San Diego, Puerto Rico, Columbus (OH), Syracuse, Virginia, Sarasota, Grand Rapids, Omaha, Wichita and Modesto symphonies among others, and performed recitals at the Casals Festival in Puerto Rico and in Palm Springs. He also appears regularly on the stage of Bargemusic in New York City playing chamber music and recitals with his regular recital partner, pianist Marika Bournaki.
Mr. Schwarz's recent and upcoming performance highlights include debuts with the Charlotte, Des Moines, West Virginia, Chicago Camerata, Toledo, Amarillo and Washington/Idaho symphonies, The Louisville Orchestra and Symphony Silicon Valley in San Jose; return engagements with the Hartford and Boca Raton symphonies and the Northwest Sinfonietta; and recitals in Palm Springs, Washington, DC, Pennsylvania, and Nova Scotia. Internationally, he made his Australian debut with the Queensland Symphony in Brisbane as well as his debut in Hong Kong appearing at the Intimacy of Creativity Festival. He also returned to the Boca del Rio Orchestra in Veracruz, Mexico and made his debut with the Mexico City Philharmonic in May 2016.
Stefan Sanders is as an imaginative musician, devoted educator and ardent champion of many types of music. Mr. Sanders comes from a background as both an orchestral musician and conductor of professional orchestras, collegiate orchestras, and youth orchestras. Currently, Mr. Sanders holds the Montante Family Endowed Associate Conductor Chair with the Buffalo Philharmonic Orchestra, where he leads performances on the Classics and Pops series, as well as Education and Family concerts. Mr. Sanders also serves as the Music Director for the Round Rock Symphony (TX) where he is attracting much praise for innovative programming and collaborations with local arts organizations while attracting broader audiences and redefining the orchestra's role in its community. Mr. Sanders is also the newly appointed music director for the Greater Buffalo Youth Orchestra. Mr. Sanders has collaborated with an array of distinguished orchestras and guest artists, from violin virtuoso Gil Shaham, to Seinfeld's Jason Alexander. Guest conducting appearances have included the San Antonio Symphony, Virginia Symphony Orchestra, Naples Philharmonic, Austin Symphony Orchestra, Symphoria (Syracuse, NY), Austin Lyric Opera, Corpus Christi Opera, Round Top International Festival Institute, and the Orquesta Sinfónica de Guayaquil (Ecuador).
The Rochester Philharmonic Home Page
YouTube video of cellist Julian Schwarz and Camerata Chicago playing Tchaikovsky's Rococo Variations
Program Notes for the Evening's Concert.
---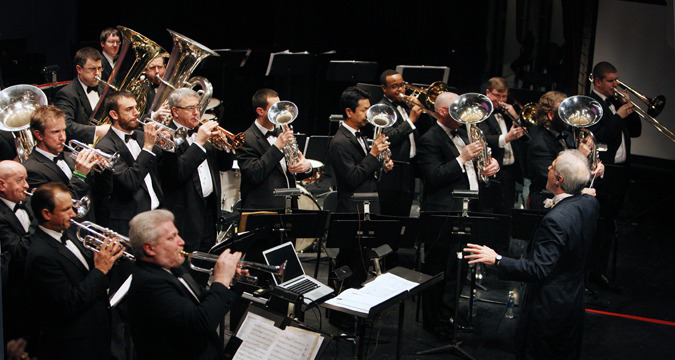 Saturday, 25 March 2017, 7:30 PM
River City Brass
Dr. James Gourlay
, Conductor
Celtic Connections

Featuring music from Ireland, Scotland, and other Celtic nations

"This may be the most fun with music you're going to have all year." - The St. Louis Post-Dispatch
In 1981, something special happened—a musical renaissance took place in Pittsburgh, Pennsylvania. Under the baton of conductor Robert Bernat, the River City Brass took to the Carnegie Music Hall stage for its inaugural concert on November 21st. It was an evening of musical excellence and determination—determination to bring about the revival of the grassroots tradition of the American brass band.
The mission of Pittsburgh's own River City Brass (RCB) 28 member band is to entertain, educate, and engage citizens locally, nationally, and internationally in the American musical culture. RCB's annual tradition is to present 51 regional concerts over seven months to citizens at seven regional venues, and to maintain an acclaimed youth band and Saturday Music Program. RCB has routinely conducted concerts at venues including Pennsylvania's Musikfest and New York's Chautauqua Institution and has appeared on The Today Show and NPR's Performance Today. Internationally, RCB tours every several years, most recently in Italy last summer. RCB has produced 15 commercial recordings, the latest of which are River City Brass—30 Years, Christmas Brasstacular, and Proud to Be American.
Over its history, RCB has had three maestros. The astute selection of Dr. James Gourlay three years ago was a watershed moment for American brass band music. Gourlay, a Scotland native, is acknowledged as one of the world's greatest brass band conductors. An acclaimed tuba soloist, he began his career at age 18 as the principal tubist of the Birmingham Symphony Orchestra, the BBC Symphony Orchestra and Orchestra of the Zurich Opera. Gourlay also conducted Great Britain's Grimethorpe Colliery Band, leading one of the most internationally lauded and prominent brass ensembles in the world on a touring schedule throughout the British Isles, Europe, Japan, Australia and New Zealand.
River City Brass Home Page
River City Brass Plays Big Band Favorites
Program Notes for the Evening's Concert.
This concert is partially supported by a grant of public funds from NYSCA's Decentralization Program, administered locally by Finger Lakes Community Arts Grants (FLCAG).
---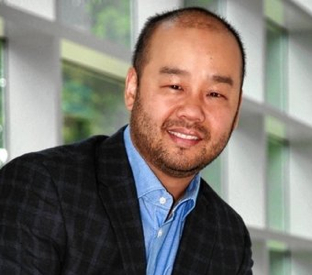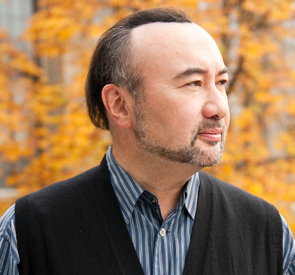 Friday, 21 April 2017, 7:30 PM
Symphoria
Lawrence Loh
, Music Director
Jon Kimura Parker
, Piano

Berlioz: Beatrice and Benedict Overture
Grieg: Piano Concerto
Prokofiev: Symphony No. 5

"Parker played like a one-man orchestra, calling forth different colors and textures as the music required." - The Oregonian
Photo Credit of Jon Kimura Parker: Tara McMullen
Known for his passionate artistry and engaging stage presence, pianist Jon Kimura Parker has performed as guest soloist with the Philadelphia Orchestra and Wolfgang Sawallisch in Carnegie Hall, toured Europe with the Royal Philharmonic Orchestra and Andre Previn, and shared the stage with Jessye Norman at Berlin's Philharmonie. A true Canadian ambassador of music, Mr. Parker has given command performances for Queen Elizabeth II, the U.S. Supreme Court, and the Prime Ministers of Canada and Japan. He is an Officer of The Order of Canada, his country's highest civilian honor.
He performs as duo partner regularly with James Ehnes, Aloysia Friedmann, Lynn Harrell, Jamie Parker, Orli Shaham, and Cho-Liang Lin, with whom he has given world premieres of sonatas by Paul Schoenfield, John Harbison and Steven Stucky. He performs regularly with the Miró Quartet, and is a founding member of the Montrose Trio with violinist Martin Beaver and cellist Clive Greensmith. The Washington Post's review of the Montrose Trio's first tour in 2015 proclaimed them" poised to become one of the top piano trios in the world."
A committed educator, Jon Kimura Parker is Professor of Piano at The Shepherd School of Music at Rice University.
Lawrence Loh is a dynamic American conductor of impressive range and talent. He is the newly appointed inaugural Music Director of Symphoria, founded by former members of the Syracuse Symphony Orchestra. He also holds the position of Music Director of the Northeastern Pennsylvania Philharmonic. Additionally, Loh was recently named Artistic Director and Principal Conductor of the Syracuse Opera.
Symphoria is one of only two co-op orchestras in the United States, and its musicians are vested in the success of the organization. Their commitment and passion are just a part of what makes us so noteworthy. Symphoria is composed of a diverse group of talented musicians hailing from all across the globe, bringing with them a breadth of musical talent that extends far beyond the Syracuse community.
The Symphoria Home Page
Program Notes for the Evening's Concert
This concert is partially supported by a grant of public funds from NYSCA's Decentralization Program, administered locally by Finger Lakes Community Arts Grants (FLCAG).