---
2005–2006 Schedule of Events
---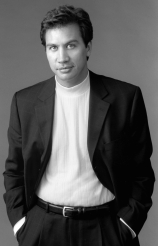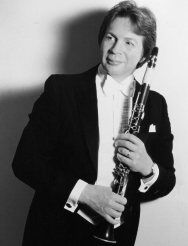 Thursday, 29 September 2005, 8:15 PM
Syracuse Symphony Orchestra
Daniel Hege
, Conductor
Richard Stoltzman
, Clarinet
Ellington: Black, Brown, and Beige Suite
Copland: Clarinet Concerto
Piazzola: Contempalicion y danza
Stravinsky: Petrouchka (1947)
"His mastery of the clarinet and his impeccable musicianship are no secret by now, but one who has not heard him play for a time can easily forget how rich and fluid the instrument can sound from top to bottom of its range. If Mr. Stoltzman is not one of a kind, who might the others be?" - The New York Times
Richard Stoltzman's virtuosity, musicianship and sheer personal magnetism have made him one of today's most sought-after concert artists. He defies categorization having been soloist with more than a hundred orchestras, a captivating hamber music performer, and an innovative jazz artist. He is a prolific recording artist and two-time Grammy Award winner.
Stoltzman graduated from Ohio State University with a double major in music and mathematics. He earned his Master of Music degree at Yale University while studying with Keith Wilson, and later worked toward a doctoral degree with Kalmen Opperman at Columbia University. He subsequently became a founding member of the noted ensemble TASHI, which made its debut in 1973.
Since then, Stoltzman's unique way with the clarinet has earned him an international reputation as he has opened up possibilities for the instrument that no one could have predicted. He gave the first clarinet recitals in the histories of both the Hollywood Bowl and Carnegie Hall, and in 1986, he became the first wind player to be awarded the Avery Fisher Prize. His talents as a jazz performer as well as a classical artist have been heard far beyond his annual tours. He has performed or recorded with such jazz and pop greats as Gary Burton, the Canadian Brass, Chick Corea, Judy Collins, Eddie Gomez, Keith Jarrett, the King's Singers, George Shearing, Wayne Shorter, Mel Tormé. His commitment to new music has resulted in the commissioning and premiere of numerous new works for the clarinet, including "Landscapes with Blues" by Stephen Hartke (2001), and a new concerto by Einojuhani Rautavaara which premiered in October 2002 with conductor Leonard Slatkin and the National Symphony at the Kennedy Center and Carnegie Hall.
Richard Stoltzman has a discography numbering over 50 releases on BMG/RCA, SONY Classical, MMC, BIS, Albany and other labels, including a Grammy-winning recording of Brahms Sonatas with Richard Goode.
Richard Stoltzman, also a Cordon Bleu trained pastry chef, is the father of two children, Margaret Anne and Peter John with whom he shares a passion for the Boston Red Sox baseball team. Stoltzman and his wife Lucy reside in Massachusetts.
Program Notes for the Evening's Concert.
Syracuse Symphony Home Page
---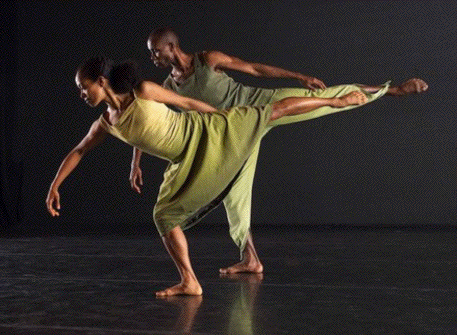 Saturday, 22 October 2005, 8:15 PM
Garth Fagan Dance
Garth Fagan Dance is one of the premiere modern dance companies in the world, guided by the singular vision of its Founder and Artistic Director, Garth Fagan. The Company performs nationally and internationally each year, receiving the highest critical acclaim for its groundbreaking work. The company reaches audiences across all cultural, racial, and socioeconomic boundaries.
Over time, Fagan developed a unique, signature movement style and vocabulary, combining elements of modern dance and ballet with African and Caribbean rhythms and postures. After extensive training with him, Fagan's dancers, like those of George Balanchine, achieve a certain look, regardless of the body they started with: long, lean, leggy, muscular, yet retaining their individuality onstage, his dancers move quickly with precision and energy from stork-like balances to fluid leaps and spiraling jumps that spring from no apparent preparation.
Photo: Steve Labuzetta

Fagan has been acclaimed for his dances for couples, such as the 1990 "Until, By & If." Popular works in the repertory include an early men's trio, "Oatka Trail," named for a wilderness park between Rochester and Buffalo, and "Prelude" (1981). Both works aptly illustrate the key Fagan elements of balance and discipline.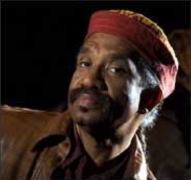 Garth Fagan was born in Jamaica, West Indies. The son of an educator, his father had once been Jamaica's chief education officer. Fagan came to the United States at age 20 to attend college after training and performing with Ivy Baxter and the Jamaica National Dance Theater in his teens.
Once in the United States, Garth Fagan studied with such dance luminaries as Pearl Primus, Martha Graham, and Alvin Ailey. In 1970 he founded his own company, based in Rochester. Working with this group and creating at least one new dance annually, he has established a signature style that combines the solidity of modern dance, the precision of ballet, rhythms, and torso-centered movements from African and Caribbean sources, and an element of postmodern experimentation. He has also choreographed pieces for other dance troupes. Fagan leapt to wide public attention when he created the dances for the Broadway musical Lion King (1997) and won a Tony Award. When Garth Fagan received the Scripps American Dance Festival award for lifetime achievement in modern dance, he was praised as "a true original, a man who has created a singular dance language." Since 1972, Fagan has been a professor at the State University of New York, Brockport.

Garth Fagan Dance Home Page
Program Notes for the Evening's Concert.
---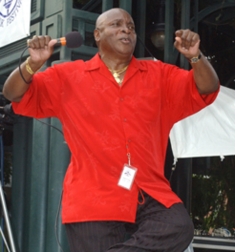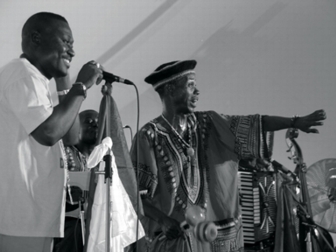 Sunday, 13 November 2005, 3:00 PM
Masters of Carribbean Music
Ecos de Borinquén
The Mighty Sparrow (Slinger Francisco)
Ti-Coca (David Mettelus) et Wanga-Nègès
Note Special Location: Geneva High School Auditorium
Masters of Caribbean Music is a national tour that explores the musical ideas, influences, and relationships in the cultures of the Caribbean Basin and brings to the stage a variety of exciting musical forms representing the rich heritage of Caribbean communities in the U.S. The finest performers from three distinct Caribbean musical traditions will be featured: Puerto Rican jíbaro, Trinidadian calypso, and Haitian twoubadou, reflecting the complex, multicultural histories and cultures of the region. Featured artists include calypsonian "The Mighty Sparrow" from Trinidad, the exquisite Puerto Rican jíbaro ensemble Ecos de Borinquén, and, from Port-au-Prince, the engaging Ti-Coca et Wanga-Nègès. Miguel Santiago Díaz, founder of Ecos de Borinquén, was born in 1946 in Comerío, a town in the mountainous center of the island, in 1946. He has played a part in driving the renaissance of Puerto Rican roots music. Miguel founded Ecos de Borinquén in 1978. While the membership of the group has changed over the years, its mission of bringing the "echoes" of the jíbaro musical past into the present and the future has remained constant. The group has performed throughout Puerto Rico and has toured to the United States, Mexico, Venezuela, and Costa Rica.
Slinger Francisco, better known as The Mighty Sparrow, is a living legend with a career that spans over 40 years and counting. The acknowledged "King of the Calypso World," he has entertained audiences around the world. A giant of a personality, known and loved throughout the Caribbean, Mighty Sparrow was born in Gran Roi, Grenada, in 1935. His family moved to Trinidad when he was one year old, and the island claims him as its own. A brilliant singer and arranger, he is the dominant figure of Post World War II calypso both in Trinidad and Tobago and in the U.S. where in the 1960s and 70s he would often fill New York's Madison Square Garden.
Ti-Coca (David Mettelus) is considered one of the best singers in Haiti today. Forming his first group with neighborhood friends in 1971, he soon acquired the nickname "Ti-Coca" (little bottle of Coca-Cola) because of his diminutive stature. For the last 28 years, Ti-Coca and his accordion-led acoustic quintet Wanga-Nègès have created twoubadou in the traditional style. In addition to David (vocals and maracas), the ensemble consists of Allen Juste (accordion), Mathieu Chertoute (tanbou), Wilfrid Bolane (bass), Kesner Bolane (drums), and Richard Hector (banjo and guitar).
Musical Samples
Program Notes
for the Evening's Concert provided by the National Council for the Traditional Arts and Mid Atlantic Arts Foundation.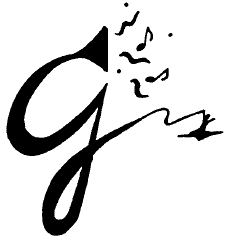 Masters of Caribbean Music is a national tour supported by the National Council for the Traditional Arts. This engagement of Masters of Caribbean Music is a Mid Atlantic Arts Foundation Tour funded by the Foundation in partnership with the National Endowment for the Arts Regional Touring Program. Educational outreach for this event is funded by a major grant from the Wyckoff Family Foundation and by the friends of Geneva Concerts.

---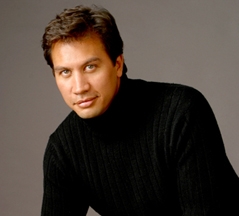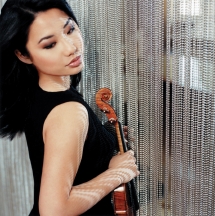 Sunday, 5 March 2006, 3:00 PM
Syracuse Symphony Orchestra
Daniel Hege
, Conductor
Sarah Chang
, Violin
Higdon: Machine
Brahms: Violin Concerto
Bartók: Concerto for Orchestra
Born in Philadelphia to Korean parents, Sarah Chang began to study the violin at the age of four and within a year performed with orchestras in the Philadelphia area. When aged eight her early auditions, for Zubin Mehta and Riccardo Muti, led to immediate engagements with the New York Philharmonic and the Philadelphia Orchestra, respectively. In 1999 she graduated from high school in New Jersey and from the pre-college programme at the Julliard School, where she had been a student of Dorothy Delay. Sarah Chang is a past recipient of the Avery Fisher Career Grant as well as a special 1993 Gramophone award as "Young Artist of the Year" and the German "Echo" Schallplattenpreis and the "Newcomer of the Year" honors at the International Classical Music Awards (1994).
Today Sarah Chang is recognized the world over as one of classical music's most captivating and gifted artists. Appearing in the music capitals of Asia, Europe and the Americas, she has collaborated with nearly every major orchestra, including the New York Philharmonic, the Philadelphia Orchestra, the Chicago Symphony, the Boston Symphony, the Cleveland Orchestra, the Los Angeles Philharmonic, the San Francisco Symphony, the Berlin Philharmonic, the Vienna Philharmonic, the Royal Concertgebouw Orchestra, and the London Symphony Orchestra. Her notable recital engagements have included her Carnegie Hall debut in 1997 and performances at the Kennedy Center in Washington D.C., Orchestra Hall in Chicago, Symphony Hall in Boston, the Barbican Centre in London, the Philharmonie in Berlin and the Concertgebouw in Amsterdam. She has reached an even wider audience through her many television appearances, including several concert broadcasts, and her best-selling recordings for EMI Classics. The remarkable accomplishments of her career to date were recognized in May 1999 when she received the Avery Fisher Prize, one of the most prestigious awards given to instrumentalists.
Program Notes for the Evening's Concert. Syracuse Symphony Home Page
---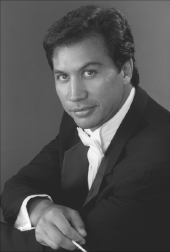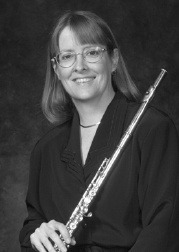 Sunday, 9 April 2006, 8:15 PM
Syracuse Symphony Orchestra
Daniel Hege
, Conductor
Deborah Coble
, Flute
Mozart: Eine Kleine Nachtmusik
Mozart: Concerto No. 1 for Flute in G Major
Mozart: Symphony No. 40
Currently in his sixth season as Music Director of the Syracuse Symphony Orchestra, Daniel Hege is widely recognized as one of America's finest young conductors, earning critical acclaim for his fresh interpretations of the standard repertoire and for his commitment to creative programming.
Following a nationwide search, Mr. Hege was named Music Director of the Syracuse Symphony Orchestra in April, 1999. His previous positions include Music Director of the Haddonfield Symphony (New Jersey), Associate Conductor of the Kansas City Symphony, Music Director of the Encore Chamber Orchestra in Chicago and Music Director of the Chicago Youth Symphony, where he was twice honored by the American Symphony Orchestra League for innovative programming. In June 2001, he finished a five-year tenure with the Baltimore Symphony where he held the titles of Assistant, Associate and Resident Conductor and led the orchestra in subscription, family and run-out concerts.
Recent guest conducting engagements include appearances with the Houston, Detroit, Seattle, Indianapolis, Oregon, Colorado, San Diego and Phoenix symphonies, the Rochester and Calgary Philharmonics and at the Grand Teton and Aspen Music Festivals. In April 2003, Mr. Hege led the Syracuse Symphony in a critically acclaimed concert at a sold-out Carnegie Hall. International engagements include leading the Singapore Symphony and the St. Petersburg Symphony at the Winter Nights Festival. He has also made two recordings - a disc with the Baltimore Symphony and the Morgan State University Choir featuring works by Adolphus Hailstork and his first CD with the Syracuse Symphony with pieces by Verdi, Barber, Debussy, Respighi and James Johnson.
Mr. Hege first began making headlines in the spring of 1990 when he won a national conducting competition and became Music Director of the Young Musicians Foundation (YMF) Debut Orchestra in Los Angeles. Following this impressive accomplishment, he was appointed Assistant Conductor of the Pacific Symphony Orchestra in the spring of 1991 and also served as Principal Conductor of Disney's Young Musicians Symphony Orchestra.
Born in Colorado, Mr. Hege currently resides in Syracuse with his wife, Katarina Oladottir Hege, a violinist, and their two daughters.
Deborah Coble is the principal flautist for the Syracuse Symphony. She teaches flute at Syracuse University as an adjunct faculty member. She is also a member of the Syracuse Symphony Wind Quintet. Ms. Coble is married to SSO Principal Trumpet George Coble and has two children: Lianne, 24, a soprano who will be singing with the SSO in a Bristol-Myers Squibb Stained Glass Series concert on September 18, 2005; and Neil, 20, a junior trombone performance major on full scholarship at Syracuse University, studying with SSO Principal Trombone William Harris.
Program Notes for the Evening's Concert.
Syracuse Symphony Home Page