---
2006–2007 Schedule of Events
---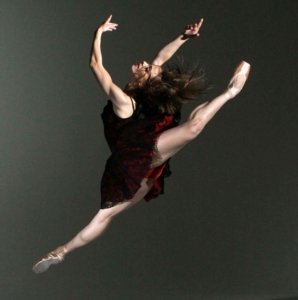 Friday, 29 September 2006, 8:15 PM
State Street Ballet of Santa Barbara
Carmen
Rodney Gustafson
, Artistic Director
Original Production by Award-Winning
New York Choreographer William Soleau
This performance promises to be an exciting evening of theatrical magic with an original production of "Carmen", a passionate story of lust, treachery, and fate based on the fabled temptress of Seville. It is a ballet of dramatic intensity and blazing emotion set to the beautiful and evocative music of Georges Bizet. This legendary tale has captured the imagination of audiences around the world.
State Street Ballet is Santa Barbara's acclaimed professional ballet company. Founded in 1994 by Artistic Director and former ABT dancer, Rodney Gustafson, this small but mighty company has brought audiences to their feet from California and the Southwest U.S. to exotic and far away places like China and Taiwan.
State Street Ballet has achieved its level of excellence by the diversity of its productions, from the most innovative ballets choreographed by Mr. Gustafson and others like New York's Bill Soleau and San Francisco's Robert Sund to highly praised presentations of the classics.
Now in its twelfth seasaon, the State Street Ballet is well on its way to attaining those goals, having celebrated its highly successful Tenth Anniversary Season. As the Los Angeles Times says, "there is little doubt that the fine looking Santa Barbara based State Street Ballet, under the direction of Rodney Gustafson, is thriving."
State Street Ballet's touring productions include an exciting variety of excellent ballets including "Carmen," "The Handkerchief," "Beauty and the Beast," "Cinderella," "Nutcracker," as well as the foot-stomping "Tango and Malambo." These works are all original pieces brought to life by world-class choreographers and brilliant dancers.
Artistic Director Rodney Gustafson possesses a rare combination of credentials among artistic directors–a master's degree in business enhanced by a successful dance career. As a dancer with American Ballet Theatre, Gustafson worked with many of the greatest dancers of our time such as Mikhail Baryshnikov, and the most famous choreographers of the era: Alvin Ailey; George Balanchine; Rudolf Nureyev; Jerome Robbins and Anthony Tudor. He also appeared in the films Turning Point, Baryshnikov's Nutcracker, and several Live from Lincoln Center productions.
According to the Los Angeles Times, "Gustafson has built a company respected for its choreography, dancing and fiscally responsible management, proving against all odds, and naysayers, that ballet is alive and kicking in Southern California."
State Street Ballet Home Page
Program Notes
for the Evening's Concert.
---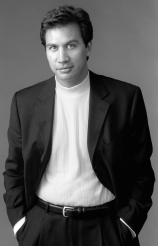 Thursday, 2 November 2006, 8:15 PM
Syracuse Symphony Orchestra
Shakespeare in Music
Daniel Hege
, Conductor
Walton: Henry V Overture
Mendelssohn: Music from A Midsummer Night's Dream
Sibelius: The Tempest Overture
Strauss: Macbeth
Currently in his seventh season as Music Director of the Syracuse Symphony Orchestra,
Daniel Hege
is widely recognized as one of America's finest young conductors, earning critical acclaim for his fresh interpretations of the standard repertoire and for his commitment to creative programming.
Following a nationwide search, Mr. Hege was named Music Director of the Syracuse Symphony Orchestra in April, 1999. His previous positions include Music Director of the Haddonfield Symphony (New Jersey), Associate Conductor of the Kansas City Symphony, Music Director of the Encore Chamber Orchestra in Chicago and Music Director of the Chicago Youth Symphony, where he was twice honored by the American Symphony Orchestra League for innovative programming. In June 2001, he finished a five-year tenure with the Baltimore Symphony where he held the titles of Assistant, Associate and Resident Conductor and led the orchestra in subscription, family and run-out concerts.
Recent guest conducting engagements include appearances with the Houston, Detroit, Seattle, Indianapolis, Oregon, Colorado, San Diego and Phoenix symphonies, the Rochester and Calgary Philharmonics and at the Grand Teton and Aspen Music Festivals. In April 2003, Mr. Hege led the Syracuse Symphony in a critically acclaimed concert at a sold-out Carnegie Hall. International engagements include leading the Singapore Symphony and the St. Petersburg Symphony at the Winter Nights Festival. He has also made two recordings - a disc with the Baltimore Symphony and the Morgan State University Choir featuring works by Adolphus Hailstork and his first CD with the Syracuse Symphony with pieces by Verdi, Barber, Debussy, Respighi and James Johnson.
Mr. Hege first began making headlines in the spring of 1990 when he won a national conducting competition and became Music Director of the Young Musicians Foundation (YMF) Debut Orchestra in Los Angeles. Following this impressive accomplishment, he was appointed Assistant Conductor of the Pacific Symphony Orchestra in the spring of 1991 and also served as Principal Conductor of Disney's Young Musicians Symphony Orchestra.
Born in Colorado, Mr. Hege currently resides in Syracuse with his wife, Katarina Oladottir Hege, a violinist, and their two daughters.
Program Notes
for the Evening's Concert.
Syracuse Symphony Home Page


---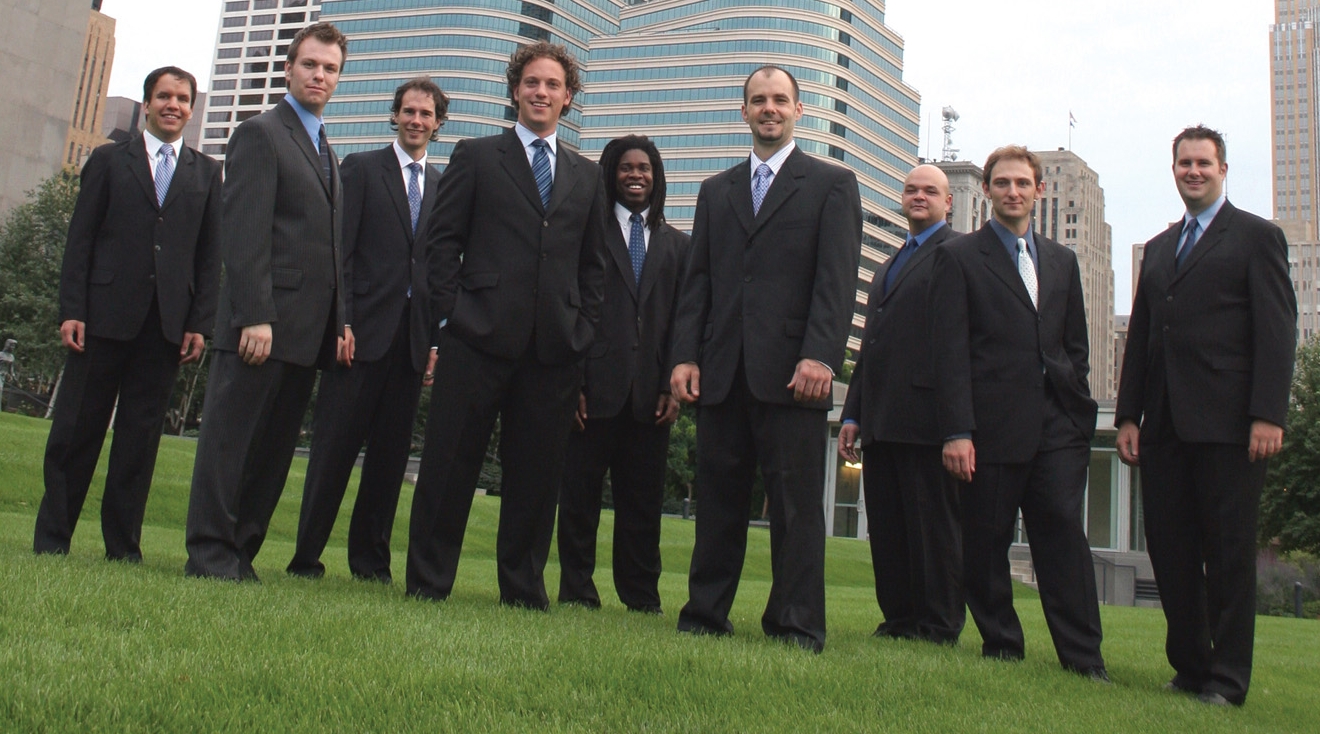 Saturday, 20 January 2007, 8:15 PM
Cantus
Gaining recognition as one of America's finest professional male vocal ensembles, Cantus enjoys a vigorous schedule of national tours, subscription concerts in the Twin Cities of Minneapolis and Saint Paul, several innovative residencies and outreach programs, and recording. The Washington Post called the singers' sound "beaming and elastic" and referred to their music-making as "spontaneous grace." Stereophile Magazine declared: "the sheer beauty of the unaccompanied male voices (and the) art of (these) professional singers proved overwhelming." The Cleveland Plain Dealer reported: "The Minnesotans come across as down-to-earth types who present their music with the eagerness of hometown guys singing for the pleasure of friends and neighbors."
Cantus' repertoire spans many periods and genres, including Gregorian chant, Renaissance motets, contemporary works, art songs, folk music, spirituals, and pop. The ensemble has commissioned several new works, including Two Laments on Dylan Thomas by Kenneth Jennings, Songs from Matengo Folk Tales by Peter Hamlin, and Journey to Sekhet-Aanru: Four Ancient Egyptian Magic Rituals by Mike McFerron. Most recently the ensemble premiered Lee Hoiby's Private First Class Jesse Givens, which hauntingly sets a last letter sent home by a soldier killed in Iraq. In addition to these commissions, much of Cantus' music is composed and arranged by its members.
Cantus' coast-to-coast tours have included hundreds of performances throughout the North America. The past two seasons have included dates in Minneapolis, Nashville, Austin, San Antonio, San Francisco, Orlando, Boulder, St. Louis and scores of other U.S. cities. In the summer of 2003 Cantus made its European debut at France's Polyfolia Festival. Cantus made its debut with the Saint Paul Chamber Orchestra in December 2001 in a program titled "Cantus and Carols," and now appears annually in what has now become a holiday tradition for both Cantus and the SPCO.
Cantus has recorded eight CDs on its own label, Cantus Recordings, which are nationally distributed by CollegiumUSA.
Musical Samples
Cantus
Home Page
Program Notes for the Evening's Concert
---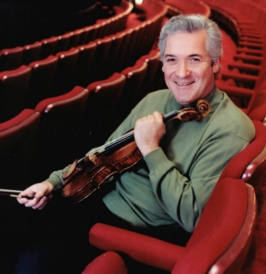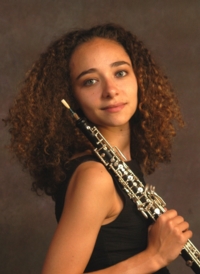 Friday, 9 March 2007, 8:15 PM
Rochester Philharmonic Orchestra
Pinchas Zukerman
, Conductor and Violin
Ariana Ghez
, Oboe
J.S. Bach: Concerto for Violin & Oboe, BWV 1060
Stravinsky: Pulcinella Suite
Elgar: Enigma Variations, Op.36
Zukerman Photo: Mackenzie Stroh
Pinchas Zukerman has been recognized as a phenomenon for nearly four decades. His musical genius and prodigious technique have long been a marvel to critics and audiences, and his exceptional artistic standards continue to earn him the highest acclaim. His devotion to younger generations of musicians who are inspired by his magnetism has been applauded worldwide. Equally respected as a violinist, violist, conductor, pedagogue and chamber musician, Pinchas Zukerman is indeed a master of our time.
Appointed Music Director of Canada's National Arts Centre Orchestra in 1998, Pinchas Zukerman is the fifth conductor to lead the 46-member, classical-sized ensemble, which was founded in 1969 as the resident orchestra of the newly opened National Arts Centre. Since the arrival of Pinchas Zukerman, the National Arts Centre Orchestra has regained its commitment to regular touring both nationally and internationally. These tours now include a strong educational component. He led enormously successful Canadian tours in 1999, 2002 and 2004, as well as critically acclaimed tours to the Middle East and Europe in 2000 and the United States and Mexico in 2003, all highlighted by unprecedented outreach activities with an innovative internet component.
Pinchas Zukerman performs regularly with the world's finest orchestras and has held numerous artistic positions. From 1980 to 1987, he was Music Director of the Saint Paul Chamber Orchestra, and became instrumental in bringing that ensemble to international prominence. He also served as Music Director of the Baltimore Symphony Orchestra's Summer MusicFest for three years, London's South Bank Festival for three years and the Dallas Symphony's International Summer Music Festival for three years. Mr. Zukerman was Principal Guest Conductor of the Dallas Symphony Orchestra for two years.
A frequent chamber music performer, Pinchas Zukerman appears regularly with such luminaries of the music world as Daniel Barenboim, Vladmir Ashkenazy, Itzhak Perlman, Ralph Kirshbaum, the Tokyo and Orion String Quartets, the Kalichstein-Laredo-Robinson Trio, Yefim Bronfman, Lynn Harrell, Marc Neikrug and the late Jacqueline du Pré. Each summer, Mr. Zukerman performs at the Santa Fe Chamber Music Festival.
Pinchas Zukerman's extensive discography contains over 100 titles, and has earned him 21 Grammy nominations and two awards: "Best Chamber Music Performance" in 1980 and "Best Classical Performance, Instrumental Soloist Without Orchestra" in 1981.
Ariana Ghez, who is just 25, joined the Los Angeles Philharmonic as the Principal Oboe in the Fall of 2006. Previously she had served as principal oboe of the RPO and before that as principal oboe of the Santa Fe Opera and the Haddonfield Symphony (NJ) and as second oboe of the Chamber Orchestra of Philadelphia. She has also recently performed as guest principal oboe with the Chicago Symphony Orchestra, New York Philharmonic and the Los Angeles Philharmonic. She can be heard on a Deutsche Grammophon recording of Mozart Symphonies 40 and 41 with the New York Philharmonic and Lorin Maazel.
An avid lover of chamber music, Ms. Ghez spent three summers at the Marlboro Music Festival in Vermont, and has performed at the Santa Fe Chamber Music Festival. Chamber music performances have also taken her to Boston's Isabella Stuart Gardner Museum, New York City's 92 Street Y and Carnegie's Weill and Zankel Recital Halls. As a soloist, she has performed with the Rochester Philharmonic, with members of the MET Opera at Bargemusic (Brooklyn, NY) and with Paula Robison at the Metropolitan Museum of Art. Ms. Ghez has performed at numerous festivals including the Tanglewood Music Center, Kent/Blossom, Spoleto Festival USA and on tour with the UBS Verbier Festival Orchestra with James Levine and Paavo Jarvi.
Ms. Ghez holds a bachelor's degree in English Literature from Columbia University, where she was enrolled in the Columbia/Juilliard School joint program and studied with John Mack and John Ferrillo. She pursued graduate studies at Temple University in Philadelphia, where she studied with Richard Woodhams and was an oboe teaching assistant.
Program Notes for the Evening's Concert.
Rochester Philharmonic Orchestra Home Page
---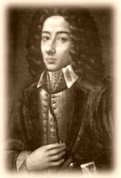 Friday, 30 March 2007, 8:15 PM
Hesperus
The Buxtehude Project
Hesperus, innovative, historically informed and multi-cultural, specializes in fusions of his- toric and living traditions. Founded in 1979 and named for Venus and the West Wind, the group comprises several ensembles with overlapping membership that perform three kinds of programs: cultural portraits featuring early and traditional music from a single culture, crossover fusions of European medieval and Renaissance music with American traditional styles such as Appala- chian, Cajun, vaudeville and the blues, and single-genre early music programs of medieval, ren- aissance and baroque music (which is the focus of our program).
Dieterich Buxtehude was a German-Danish organist and a highly regarded composer of the Baroque period, arguably the most famous German organist prior to Johann Sebastian Bach. His organ works comprise a central part of the standard organ repertoire and are frequently performed at recitals and church services. He wrote in a wide variety of vocal and instrumental idioms, and his style strongly influenced many composers, including Bach. Buxtehude, along with Heinrich Schütz, is considered today to be the most important German composer of the mid-Baroque.


Hesperus honors the 300th anniversary of his death with a program of his cantatas and trio sonatas. The ensemble consists of five singers, two violins, a viola da gamba, and harpsichord.
Hesperus has toured nationally and internationally for more than two decades. Recently, the ensemble revisited the Misiones de los Chiquitos Festival in Bolivia and the Tage Alte Musik Festival in Regensberg, Germany. Hesperus has also made a five-week tour of the Far East for the United States Information Agency. Nationally, Hesperus has traveled from Maine to Hawaii with performances at the Great Performers Series at Lincoln Center, the Spoleto Festival in Charleston, SC, Carnegie Hall, The Kennedy Center, The Yale Collection of Musical Instruments, The Cloisters of the Metropolitan Mu- seum, the Winter Park Bach Festival, Spivey Hall, the Museum of Fine Arts in Boston, the Philadel- phia Museum of Art, Ryman Auditorium, and for the Smithsonian Folklife Festival. Hesperus can be heard regularly on PRI, NPR, CNN, CBS's Nightwatch, the Voice of America, and the Canadian Broadcasting System. Hesperus has recorded fifteen CDs. Hesperus' goal is to educate as well as entertain.
Program Notes for the Evening's Concert.
Hesperus Home Page
---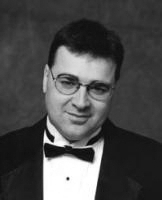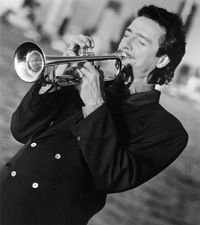 Saturday, 21 April 2007, 8:15 PM
Syracuse Symphony Orchestra
Ron Spigelman
, Conductor
Allen Vizzutti
, Trumpet
De Falla: Three Cornered Hat Suite No.2
Vizzutti: Concerto Mexicano
Bernstein: West Side Story Overture
Vizzutti: Aventura Española
Copland: Billy the Kid Suite
The young Australian-born
Ron Spigelman
is the exciting young Musical Director of the Springfield (MO) Symphony Orchestra. Ron is a recipient of the Associate of the Royal Academy of Music award presented by the Royal Academy of Music in London where he was an honours graduate.
His conducting experience in the United States includes positions with the Fort Worth Symphony Orchestra, the Fort Worth/Dallas Ballet, Ballet Arlington, and the San Angelo Symphony - all in Texas and the Buffalo (NY) Philharmonic where he served as Associate Conductor.
Mr. Spigelmans's experience as a guest conductor includes appearances in Virginia, Ohio, Maryland, New York and Oklahoma, among others. He has conducted over 800 performances and has a repertoire of over 400 works including several full-length ballets. He has made several recordings, radio broadcasts and compact discs.
He has accompanied a wide range of internationally renowned artists including Peter, Paul and Mary, Kathy Mattea, Mark O'Connor, Arturo Sandoval, and legends Art Garfunkel and James Taylor. He made his Carnegie Hall conduction debut with the Buffalo Philharmonic in June of 2004.

Equally at home in a multitude of musical idioms, Allen Vizzutti has visited 35 countries and every state in the union to perform with a rainbow of artists and ensembles, including Chick Corea, Doc Severinsen, The NBC Tonight Show Band, the Airmen of Note, the Army Blues, Chuck Mangione, Woody Herman, Japan's NHK Symphony Orchestra, the Budapest Symphony Orchestra, the Saint Paul Chamber Orchestra, and the Kosei Wind Orchestra.
Performing as a classical and a jazz artist, often in the same evening, Vizzutti has appeared as a guest soloist with symphony orchestras in Germany, Japan, Canada, and the United States, and his performances have been broadcast on national television in Germany, Poland, England, Sweden, Brazil, Canada, Japan, and the United States. He has performed as a soloist at the Hollywood Bowl, Carnegie Hall, Newport Jazz Festival, Banff Center for the Performing Arts, Montreaux Jazz Festival, the Charles Ives Center, Lincoln Center, and the Teton, Breckenridge, Vail, and Aspen Music Festivals.
He has many solo jazz and classical recordings on Summit Records, DeHaske/Hal Leonard Recordings, Sony, and Ludwig Music Publishing, include "The Emerald Concerto and Other Gems" with the Budapest Symphony Orchestra and "High Class Brass," a unique classical and jazz blend co-produced, written, and performed with fellow trumpet artist, conductor, and composer Jeff Tyzik and a 90-piece studio orchestra.
Vizzutti is professor of trumpet at the University of Washington School of Music. Vizzutti's extensive treatise, The Allen Vizzutti Trumpet Method, and his New Concepts for Trumpet (published by Alfred Music) have become standard works for trumpet study worldwide. Many more of his jazz and classical books, "play-along" recordings, student pieces, chamber music, and recital compositions have been published by Alfred, Southern Music Company, and DeHaske/Hal Leonard Publications. He wrote, performed, and produced an educational video, "Steps to Excellence," for Yamaha Corporation of America. Vizzutti is a Yamaha Performing Artist.
Geneva Concerts sponsored two outreach events with Allen Vizzutti at Geneva High School. At the first event, Vizzutti rehearsed his "American Jazz Suite" with the school band in preparation for their spring concert. At the second, he led a workshop for brass players from the Geneva Middle and High Schools. To learn more about this outreach, read the story Playing with the Best that appeared in the Finger Lakes Times.
Program Notes for the Evening's Concert.
Syracuse Symphony Home Page