---
2009–2010 Schedule of Events
---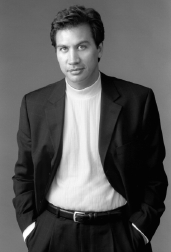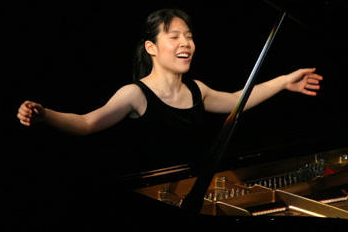 Thursday, 24 September 2009, 8:15 PM
Syracuse Symphony Orchestra
Daniel Hege
, Conductor
Joyce Yang
, Piano
Tower: Made in America
Tchaikovsky: Piano Concerto No.1
Copland: Symphony No.3
In June 2005, at nineteen years of age, Joyce Yang was awarded the silver medal at the Twelfth Van Cliburn International Piano Competition (watch video clip). The youngest of the Cliburn Competition's participants, she was the recipient of both the Steven De Groote Memorial Award for the Best Performance of Chamber Music, as well as the Beverley Taylor Smith Award for the Best Performance of a New Work.
In the of summer 2006 Ms. Yang appeared with the Philadelphia Orchestra at the Mann Center, the Chicago Symphony at the Ravinia Festival, the Aspen Symphony, and she opened the season of the National Symphony at the Kennedy Center. In November 2006, Ms. Yang made her New York Philharmonic debut with Lorin Maazel in Avery Fisher Hall, preceded by concerts with them in Korea. She appeared with them again in June 2007 in New York City and in July 2007 in Vail, CO, and again in June 2008. She has appeared with more than fifteen orchestras throughout North America and continues her collaboration with the Takacs Quartet.
Born in Seoul, Korea, Joyce received her first piano lessons at age four from her aunt. Over the next few years she won several national piano competitions in Korea. By age ten she had entered the Korean National Conservatory, and subsequently made a number of concerto and recital appearances in Seoul and Taejon. In 1997, Joyce moved to the United States to begin studies at the pre-college division of the Juilliard School of Music in New York. She currently resides in New York City where she attends the Juilliard School as a student of Dr. Yohaved Kaplinsky.
Currently in his tenth season as Music Director of the Syracuse Symphony Orchestra, Daniel Hege is widely recognized as one of America's finest young conductors, earning critical acclaim for his fresh interpretations of the standard repertoire and for his commitment to creative programming.
Following a nationwide search, Mr. Hege was named Music Director of the Syracuse Symphony Orchestra in April, 1999. In June 2001, he completed a five year tenure with the Baltimore Symphony where he held the titles of Assistant, Associate and Resident Conductor and led the orchestra in subscription, family and run-out concerts. Mr. Hege has also served as Music Director of the Haddonfield (NJ) Symphony, Associate Conductor of the Kansas City Symphony, Music Director of the Encore Chamber Orchestra in Chicago and Music Director of the Chicago Youth Symphony where he was twice honored by the American Symphony Orchestra League for innovative programming.
Daniel Hege has guest conducted the Houston, Detroit, Seattle, Indianapolis, Oregon, Colorado, San Diego, Columbus and Phoenix symphonies; the Rochester, Buffalo and Calgary Philharmonics; and at the Grand Teton and Aspen Music Festivals. International engagements include leading the Singapore Symphony and the St. Petersburg Symphony at the Winter Nights Festival. In addition, Mr. Hege regularly works with the Syracuse Opera where he has conducted productions of Madame Butterfly, La Traviata, Tosca and Don Pasquale.
In April 2003, Mr. Hege led the Syracuse Symphony in a critically acclaimed concert at a sold-out Carnegie Hall. He has also made two recordings - a disc with the Baltimore Symphony and the Morgan State University Choir featuring works by Adolphus Hailstork and a CD with the Syracuse Symphony with works by Verdi, Barber, Debussy, Respighi and James Johnson.
Program Notes
for the Evening's Concert.
Watch Joyce Yang play at the Van Cliburn Competition.
Syracuse Symphony Home Page
---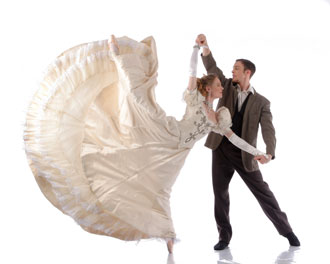 Saturday, 24 October 2009, 8:15 PM
Ballet Jörgen
Anastasia
Bengt Jörgen
, Artistic Director
Created by Ballet Jörgen's Artistic Director Bengt Jörgen, Anastasia is a magical story of the Russian princess Anastasia, set to an original full orchestra score by the Canadian/Russian composer Ivan Barbotin. Anastasia is a full-length ballet, approximately 2 hours in length plus one intermission. It made its 2007 Toronto World Premiere at the Toronto Centre for the Arts.
Anastasia tells the story of the famous Russian Grand Duchess as she grows from a playful tom-boy to a poised young woman against the backdrop of Russia's Bolshevik Revolution. This production takes place over the four fateful years that transformed an Empire and ultimately the world. The human drama of this young girl born into privilege and cast out into a world of immense heartache proves an extraordinary gripping tale. The ballet explores the emotions, aspirations and affections of this loveable yet controversial character as the world is transformed around her. Ballet Jörgen Canada is renowned for its ability to succinctly tell a fascinating story in an engaging and dramatic fashion and Anastasia continues in this tradition as we follow the young daughter of the fallen Russian emperor through the ballrooms of St. Petersburg, the Russian Revolution, to captivity and beyond.
Ballet Jörgen Canada is the fifth largest Canadian Ballet Company. The company was founded in 1987 to create an opportunity for Canadian choreographers and original new works in classical ballet. Since that time, the company has grown to become Ontario's second largest dance company and progressively, a national centre of choreographic development. Ballet Jörgen is recognized internationally for its commitment to choreographic originality and artistic excellence.
Ballet Jörgen has performed classic stories across the Canada and the United States for over 20 years, bringing the beauty and enchantment of classical ballet to communities large and small. As the only major Canadian ballet company with a repertoire consisting exclusively of original works, the company has produced over 100 ballets by some 40 different choreographers, influenced by the core belief in reaching out to bring ballet to as many people as possible. To do this the company travels 45,000 km every season to over 50 different communities performing in large and small venues. Ballet Jörgen averages 120 performances reaching over 50,000 people coast-to-coast.
Bengt Jörgen is the current Artistic Director Producer of Ballet Jörgen Canada and George Brown Dance. He is a winner of the Clifford E. Lee Choreography Award and has created over 30 ballets for numerous ballet and opera companies including the National Ballet of Canada, The Royal Winnipeg Ballet, the American Ballet Studio Company, the Canadian Opera Company, Opera Hamilton and the Hong Kong Ballet. His critically acclaimed version of Romeo & Juliet led to the development of Coppélia, an international co-production between the Hong Kong Ballet and Ballet Jörgen Canada that will rotate between the two companies for a ten year period. Both ballets have been performed in Geneva in previous seasons.
Born in Stockholm, Sweden, Bengt Jörgen is a graduate of the Royal Swedish Ballet School. He moved to Canada to further his studies at the National Ballet School of Canada, and from 1982-1985 he was a member of the National Ballet of Canada where he began to choreograph for the company's choreographic workshops. In 1987 he co-founded Ballet Jörgen Canada, with real-life partner Susan Bodie. In 1989, he was appointed resident choreographer of George Brown College and in 1992 his artistic vision led to the formation of a partnership with the college. His commitment to creating original work coupled with his demonstrated choreographic and artistic vision continues to lead his company, school and work to local, national and international acclaim.
Watch Anastasia excerpts.
Program Notes for the Evening's Concert.
Review of Ballet Jörgen's performance in Geneva.
Ballet Jörgen Home Page
---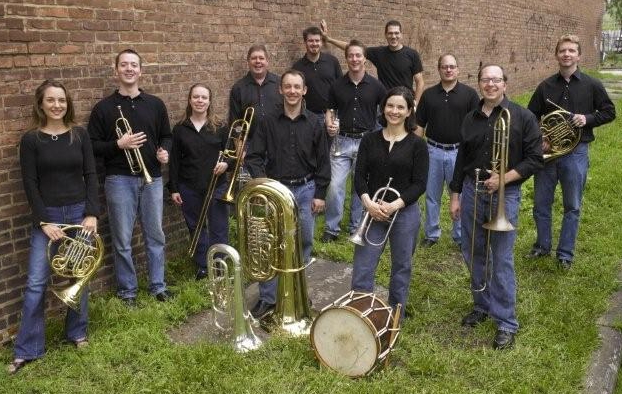 Friday, 20 November 2009, 8:15 PM
Burning River Brass
Program Highlights:
Strauss: Also Sprach Zarathustra
Bizet: Carmen Suite
Rossini: Barber of Seville
Movie Music Medley
One of the most respected brass ensembles in the United States, Burning River Brass has been dazzling audiences from Alaska to Taiwan with "power and virtuosity," "harmonious blend," and "consistently stirring performances." Composed of twelve of the finest brass and percussion players in the country, Burning River Brass is an ensemble on fire!
The ensemble made its debut in September of 1996. and by 1998 was touring nationally. In 1999 Burning River Brass was offered a recording contract by Dorian Recordings and shortly thereafter recorded its first CD, Of Knights and Castles. The disc was met with great critical acclaim and was followed by the release of Russian Carnival in 2000. The group's third CD was entitled Romanza Espana, Spanish Masterworks for Brass and was released in the fall of 2004. During the 2005 holiday season, BRB released its long requested Christmas CD, Christmas Around the World. All of the recordings have been praised for their energy, sound, and style. This season Burning River Brass will release its second Christmas CD (see/listen to an excerpt).

In concert, Burning River Brass strives to present a variety of music that audiences find entertaining and which the ensemble enjoys playing. BRB's repertoire includes fresh arrangements of classic literature as well as original works written specifically for the group. The ensemble is consistently applauded for the infectious joy with which it performs. The camaraderie continues into BRB's educational and outreach programs, where the players endeavor to provide students with a rich, positive experience that will encourage their enthusiasm for music in the future.
Burning River Brass has been heard on NPR's Performance Today and Sunday Baroque as well as radio stations throughout the United States and abroad. During the 2008-2009 season, BRB will continue to tour nationally visiting California, New York, Delaware, Wisconsin, Indiana, Illinois, and Ohio.
Program Notes for the Evening's Concert.
Watch Burning River Brass play the Bach Bourree.
Burning River Brass Home Page
---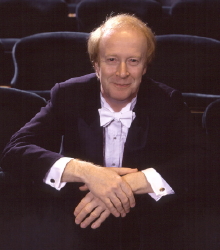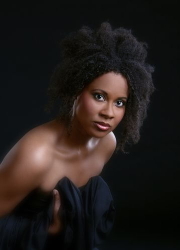 Friday, 22 January 2010, 8:15 PM
Rochester Philharmonic Orchestra
Christopher Seaman
, Conductor
Adina Aaron
, Soprano
Elgar: Selections from Wand of Youth
Barber: Knoxville: Summer of 1915
Handel: Concerto Grosso in B-flat, Op. 6, No. 7
Haydn: Symphony No. 100, "Military"
Soprano Adina Aaron is considered one of the most gifted young sopranos to have emerged in the last few years. She is now very much in demand both in the US and in Europe as her busy schedule shows: she received rave public and critical reviews for her Aida at Savonlinna Festival in Finland (July 2008) and more recently for her Aida in Marseille (December 2009) – she was hailed as being one of the most convincing Aidas of today (Opera Magazine). The success was such that it led her to appear in April 2009 as soprano solo in Verdi's Requiem in Marseille with a superb cast including Dolora Zajick, Giuseppe Gipali, Carlo Colombara and Maestro Pinchas Steinberg and to being hired by the Théâtre du Châtelet Paris, in April 2010 for the lead role of Treemonisha. She has also been praised for her Mimi in La Boheme in Tel Aviv (March 2009) and for Elisabetta in Don Carlo (September-November) which opened her 2008 / 2009 season.
Her busy 2009 and 2010 season includes: Tosca for a Festival in France (July 2009), her first Alice Ford in Falstaff (October 2009), an appearance for Ireland Opera a concert with Strauss' Vier letzte Lieder in Hartford, Il Trovatore in Marseille.
Last season, she performed Liu (Turandot) and in May 2008 made a successful debut in Germany as Amelia in a new production of Un Ballo in Maschera in Erfurt. Further appearances for the 2007 / 2008 season included Il Trovatore with Anchorage Opera, concert performance at the Acropolis in Nice and for the 100 years anniversary of Salle Gaveau in Paris (broadcasted), Marschallin from Rosenkavalier with the Hartford Symphony Orchestra. Engagements during the 2006 / 2007 season included the title role in Aida for her debut with the Opéra Royal de Wallonie in Liège for which she has received huge public and press acclaim and a Homage to Josephine Baker with the Philharmonic Orchestra of Monte Carlo. She performed Fiordiligi in Cosi Fan Tutte with the Israeli Opera, Mozart Requiem and Mozart Grand Mass in C with the Israeli Philharmonic Orchestra. During the summer of 2007 she was the guest star in a gala commemorating the 30th anniversary of Maria Callas' death.
Adina Aaron received her Bachelor of Music degree in Vocal Performance from Florida International University and her Master of Music degree in Opera Performance from the Boston Conservatory.
Christopher Seaman is in his twelfth season as Music Director of the Rochester Philharmonic. He has been credited for broadening the orchestra's audience base and, in particular, for his creation of the lecture series "Symphony 101", which recently won an ASCAP award. Previously, he served a ten-year tenure as music director of the Naples Philharmonic in Florida, and prior to that as conductor-in-residence of the Baltimore Symphony Orchestra (1987-1998). Sought-after as a guest conductor throughout the world, Mr. Seaman has appeared with orchestras in North America, Israel, Eastern Europe, the Far East, Australia, and New Zealand, as well as in his native Great Britain, where he has served as Principal Conductor of the BBC Scottish Symphony and the Northern Sinfonia.
As a guest conductor in North America, Mr. Seaman has had recent engagements with the symphony orchestras of Phoenix, Utah, Houston, and San Francisco. He has previously conducted the orchestras of Atlanta, Cincinnati, Colorado, Columbus, Detroit, Minnesota, Pittsburgh, Saint Louis, and Toronto, among others. Abroad, Mr. Seaman appears regularly with such orchestras as the Rotterdam Philharmonic, the Netherlands Radio Philharmonic, the Czech Philharmonic, the Bergen Philharmonic, and the Prague Radio Symphony Orchestra. He has also enjoyed, in recent seasons, return visits to Australia where he has conducted the Sydney and Melbourne symphony orchestras. In the United Kingdom, Mr. Seaman has worked with all of the London orchestras, the City of Birmingham Symphony, the Bournemouth Symphony, the Royal Liverpool Philharmonic, the Royal Scottish National Orchestra, the Ulster Orchestra, and the various BBC orchestras.
His recordings include performances with the Royal Philharmonic and the Philharmonia Orchestra. Recently, he has released a recording of works by Tchaikovsky with pianist Olga Kern, as well as a recording of works by Rachmaninov with Jon Nakamatsu, both for the Harmonia Mundi label. Both of these recordings were performed with the Rochester Philharmonic Orchestra and received considerable critical acclaim.
Program Notes for the Evening's Concert.
Rochester Philharmonic Orchestra Home Page
---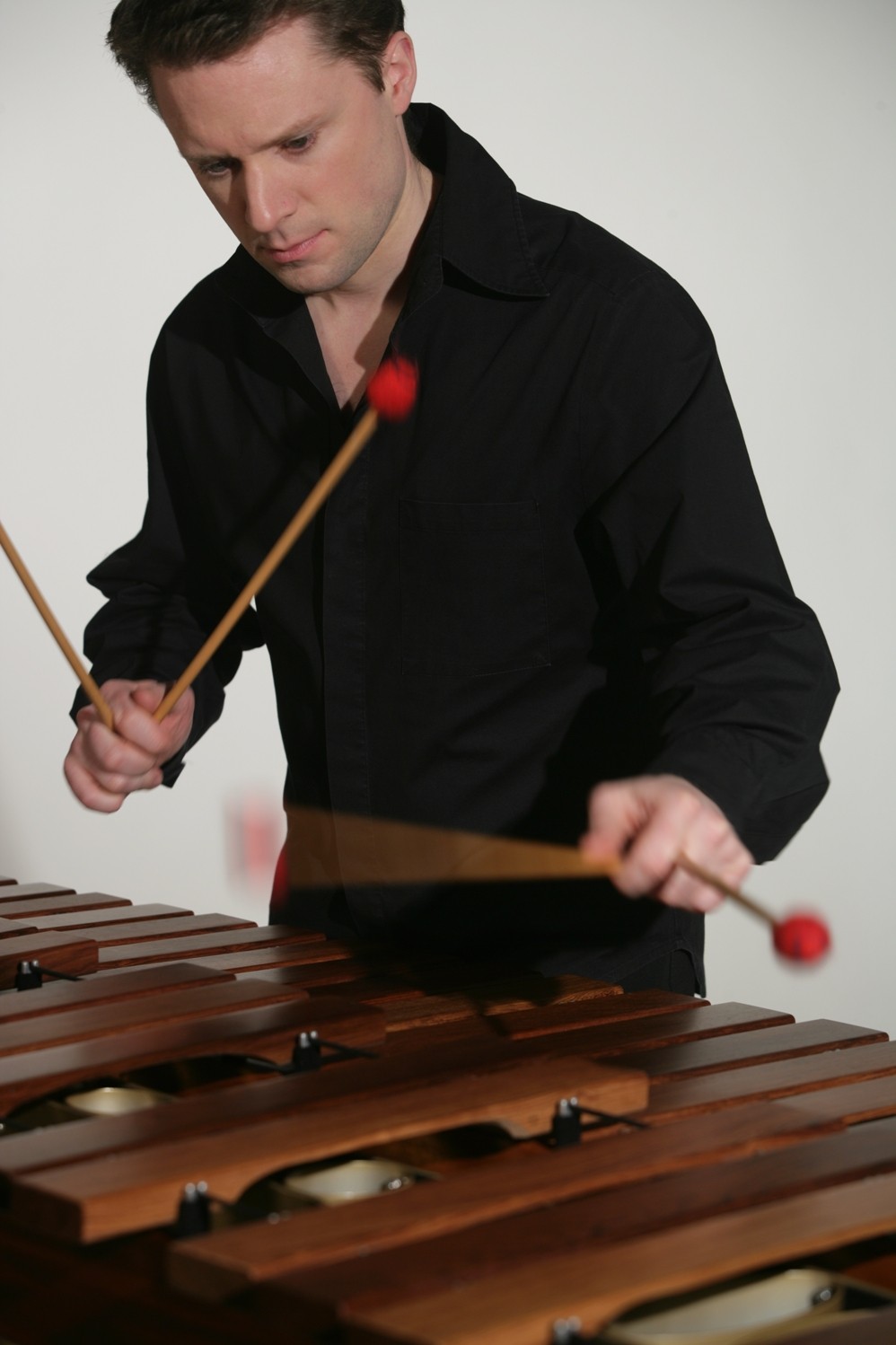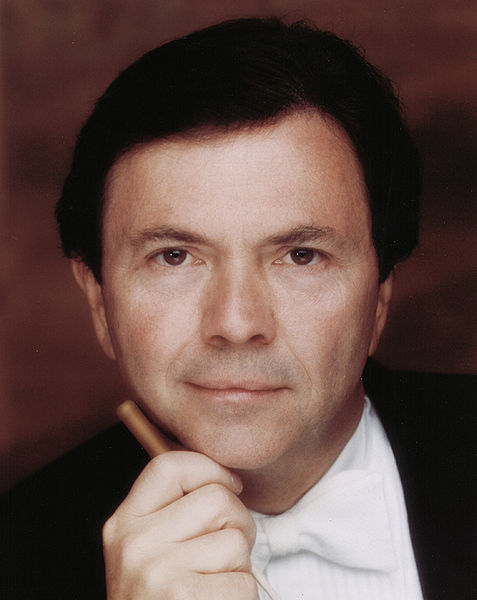 Sunday, 21 March 2010, 3:00 PM
Syracuse Symphony Orchestra
Gerard Schwarz
, Conductor
Colin Currie
, Percussion
Diamond: Rounds for String Orchestra
Higdon: Percussion Concerto
Tchaikovsky: Symphony No. 6
Percussionist Colin Currie has established a unique reputation for his charismatic and virtuosic performances of works by today's leading composers, and has appeared with many of the world's most important orchestras: The London Philharmonic Orchestra, Royal Concertgebouw Orchestra and Philadelphia Orchestra among them. Regularly commissioning and recording new works, he has made an inspirational and innovative contribution to the percussion repertoire.
At the age of fifteen Colin Currie won the Shell/LSO prize, and subsequently was the first percussion finalist in the BBC Young Musician competition. He was awarded the Royal Philharmonic Society's Young Artist Award in 2002 for his outstanding role in contemporary music-making and was a Borletti-Buitoni Trust award winner in 2005. Currie was selected as a BBC New Generation Artist from 2003-2005, and as part of the scheme performed a variety of concerto and recital engagements with the BBC orchestras and in major festivals and concert halls. He is currently Visiting Professor of Solo Percussion at the Royal Academy of Music in London and at the Royal Conservatoire in The Hague.
Currie is deeply committed to the development of new repertoire for percussion in its widest form: orchestral, solo, and in chamber music. Currie recently premiered two concerti written for him: with the Philadelphia Orchestra and Eschenbach a new percussion concerto by Jennifer Higdon (on our program), and a table of noises by Simon Holt commissioned by the City of Birmingham Symphony Orchestra and Malmo Symphony. Last season Currie made his debut with the Los Angeles Philharmonic at the Hollywood Bowl and performed with the St Louis Symphony, Seoul Philharmonic, Orchestre National du Capitole de Toulouse and Royal Scottish National Orchestra among others.
Currie also performs extensively as recitalist and chamber musician, collaborating in particular with Hakan Hardenberger in a duo recital for trumpet and percussion, a piano-percussion duo with Nicolas Hodges, with the Pavel Haas Quartet and as leader of a percussion ensemble event centred on Steve Reich's Drumming. Currie has also collaborated with artists such as Pierre-Laurent Aimard, Viktoria Mullova, the Labèque sisters, and jazz musicians Peter Erskine, Kenny Wheeler and John Taylor.
Colin Currie's latest CD release features Jennifer Higdon's Percussion Concerto conducted by Marin Alsop with the London Philharmonic Orchestra. He also recently released a recital disc Borrowed Time on the Onyx label (listen to an excerpt), featuring music by British composer Dave Maric including solo percussion music and duos with trumpet and organ. Currie's first solo album, Striking a Balance, was released on EMI in February '98 and he has also recorded concerti by James MacMillan and Michael Torke for Naxos.
Maestro Gerard Schwarz has been music director of the Seattle Symphony Orchestra since 1985. Recent highlights for Maestro Schwarz include two consecutive Emmy Awards in 2007 and 2008 for televised performances with Seattle Symphony; leading Seattle Symphony in its recent Southern California Tour; and conducting Beethoven's Ninth Symphony with the 600-member community orchestra and chorus for His Holiness the Dalai Lama during the recent visit to Seattle sponsored by Seeds of Compassion.
Maestro Schwarz has received 11 Grammy nominations, six ASCAP awards, and numerous Stereo Review and Ovation awards. His extensive discography of some 250 releases showcases his collaborations with some of the world's most prestigious orchestras, including The Philadelphia Orchestra; the Tokyo, Czech and Royal Liverpool Philharmonics; the London Symphony Orchestra, Orchestra National de France and Berlin Radio Symphony; the Los Angeles Chamber Orchestra; and the New York Chamber and Seattle Symphonies. Soon to be released are works by Mahler, Arthur Foote, Bright Sheng and Samuel Jones, as well as Deems Taylor's Peter Ibbetson and the first complete recording of Kurt Weill's Eternal Road.
Born to Viennese parents, Schwarz is a recipient of the Ditson Conductor's award from Columbia University, and was the first American to be named Conductor of the Year by Musical America. He holds numerous honorary doctorates, including ones from The Juilliard School, Cornish College of the Arts, Seattle University, University of Puget Sound and Fairleigh Dickinson University. Maestro Schwarz is also Music Director of the Eastern Music Festival in North Carolina. He has also served as Music Director of New York's Mostly Mozart Festival, Royal Liverpool Philharmonic Orchestra, Los Angeles Chamber Orchestra and New York Chamber Symphony, as well as Artistic Advisor to Tokyu Bunkamura's Orchard Hall.
Watch Colin Currie perform the cadenza from Jennifer Higdon's Percussion Concerto.
Syracuse Symphony Home Page