---
2011–2012 Schedule of Events
---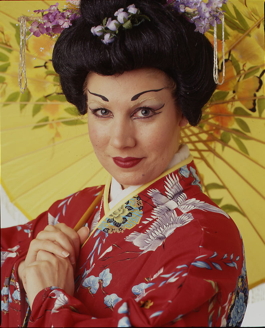 Saturday, 24 September 2011, 7:30 PM
New York Gilbert & Sullivan Players
Albert Begeret
, Artistic Director
The Mikado
With a witty libretto, a sparkling score, and some of the duo's most famous songs, this topically updated, "trusty production has everything an admirer of this music could want." - The New York Times
In The Mikado, or The Town of Titipu, was first performed at the Savoy Theatre, London, England in 1885 and ran longer in its initial run than any other G&S opera. Since then it has been filmed twice, and performed in every possible style - jazzed, swung, and even as a ballet. NYGASP's production is in the traditional mold, combining a modern playfulness with a respect for the creators' original intent. A full orchestra brings to life Sullivan's own evocative orchestration and the legit singing of the company's outstanding performers brings lushness to the vocal lines. Gilbert's wit and always relevant barbs aimed at the foibles of human nature also receive full attention.
The location is a fictitious Japanese town full of colorful characters - 3 little maids from school, a wandering minstrel, a hilariously corrupt public official, and a Lord High Executioner who may have a list of potential victims but is too tenderhearted to actually perform his duties. Beautiful school girl Yum-Yum loves the romantic minstrel Nanki-Poo but is engaged to Ko-Ko the executioner. This romantic triangle takes the usual course of thwarted romance, until the arrival first of the fearsome Katisha, claiming Nanki-Poo as her "perjured lover," and later of the emperor, or Mikado, himself - with his own list of punishments to fit the crime. In order to resolve the ensuing complications, Ko-Ko must use his wits to convince the most unattractive Katisha to marry him - in record time. That done, all other potentially dangerous circumstances are settled by the Mikado's all encompassing pronouncement "nothing could possibly be more satisfactory."
The Mikado features those favorite G&S characters, Yum-Yum, Nanki-Poo, and Ko-Ko, the Lord High Executioner with his "little list" of potential victims, not to mention the fearsome Katisha, the hilariously ridiculous Pooh-Bah, and the politely sadistic Mikado himself. Gilbert's lyrics and Sullivan's melodies have delighted over one hundred years of operetta lovers but they are still as fresh as "the flowers that bloom in the spring."
Starting as a street theatre, with a budget of $35 for Xeroxing, New York Gilbert & Sullivan Players (NYGASP) has become America's pre-eminent professional Gilbert & Sullivan repertory company. It all began when a group of friends, mostly alumni of the Barnard College Gilbert & Sullivan Society at Columbia University in New York, thought that it was time to create a new outlet for their burgeoning ranks and leave the college group to the undergraduates. One of these alums was Albert Bergeret, Founder and Artistic Director/General Manager of NYGASP, who participated in 20 productions over 10 years with the Barnard group. But Mr. Bergeret's goal from the outset was a professional repertory company, not another community theater group. His vision has shaped the Company's mission ever since.
NYGASP Home Page
Program Notes for the Evening's Concert.
---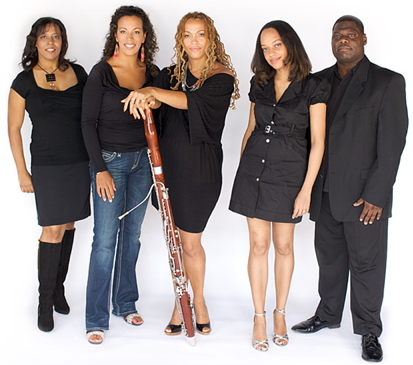 Sunday, 11 December 2011, 3:00 PM
Imani Winds
Christmas Concert
Jingle Bells
I Saw Three Ships
O Holy Night
Le Tombeau de Couperin
Variations on an Afro-Cuban Lullaby (Drume Negrita)
Sleigh Ride
Scherzo from "A Midsummer Night's Dream"
The Holly And The Ivy
Christmas Time Is Here
Carol Of The Bells
The Christmas Song
Three Traditional Spirituals: Little David Play on Your Harp, Steal Away, Ev'ry Time I Feel the Spirit
Have Yourself A Merry Little Christmas
Go Tell It on the Mountain
"Now recognized by many as the leading wind quintet in America, Imani revels in challenging preconceptions about 'classical' music and musicians."
- Harlow Robinson,
The Boston Globe
This tour engagement of Imani Winds is funded
through the Mid Atlantic Tours program of the
Mid Atlantic Arts Foundation
with the support of
the National Endowment for the Arts.
More than North America's premier wind quintet, Imani Winds has established itself as one of the most successful chamber music ensembles in the United States. Since 1997, the Grammy nominated quintet has taken a unique path, carving out a distinct presence in the classical music world with its dynamic playing, culturally poignant programming, genre-blurring collaborations, and inspirational outreach programs. With two member composers and a deep commitment to commissioning new work, the group is enriching the traditional wind quintet repertoire while meaningfully bridging European, American, African and Latin American traditions.
Imani Winds' extensive touring schedule has brought them to most of this country's major concert venues including Carnegie Hall, Lincoln Center, Kennedy Center, Jordan Hall, Disney Hall and Kimmel Center. The group is frequently engaged by the premier chamber music series in Boston, San Francisco, Portland, Philadelphia and New York, and have also played virtually every major university performing arts series including those in Amherst, Ann Arbor, Austin, Seattle, Stanford, Urbana and countless others. Festivals include Chamber Music Northwest, Santa Fe Chamber Music Festival, La Jolla Music Society, Virginia Arts Festival, Bravo! Colorado and Ravinia Festival.
The group is in the midst of its Legacy Commissioning Project, an ambitious endeavor launching Imani Winds into its second decade of music making. The ensemble is commissioning, premiering and touring ten new works for woodwind quintet written by established and emerging composers of diverse musical backgrounds. The select composers originate from different points of the globe bringing a wide range of sounds and experiences. The Legacy Project kicked off in 2008 with world premieres by Alvin Singleton and Roberto Sierra. Since then, projects have included Jason Moran's Cane and Stefon Harris' Anatomy of a Box (A Sonic Painting in Wood, Metal and Wind). The 2010-11 season highlighted new works by Danilo Perez and Simon Shaheen. The group released its fifth album on E1 Music; Terra Incognita named after Wayne Shorter's piece written for the group - is a celebration of the Legacy project with new works written for Imani Winds by Mr. Shorter, Jason Moran, and Paquito D'Rivera. Future commissions include a work by Mohammed Fairouz as well as a highly anticipated work by Philip Glass.
Watch Imani Winds on YouTube.
Musical Samples
Program Notes for the Evening's Concert.
Imani Winds Home Page
---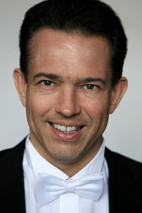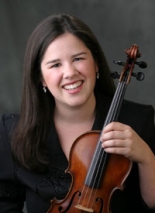 Friday, 2 March 2012, 7:30 PM
Rochester Philharmonic Orchestra
Christoph Campestrini
, Conductor
Juliana Athayde
, Violin
Brahms: Tragic Overture Op. 81, D minor
Barber: Violin Concerto
Brahms: Symphony No. 4 Op. 98, E minor
The Austrian conductor Christoph Campestrini received his musical education in the United States He studied in New York at The Juilliard School and simultaneously also majored in philosophy and languages at Columbia University. In addition to German and English he speaks Italian, French, Russian and Spanish. Following his studies at Juilliard he was the only European representative admitted to the founding class of the prestigious Yale University / Affiliate Artists Conducting Program, where he had the possibility to work with prominent conductors such a Lorin Maazel, Wolfgang Sawallisch and Kurt Sanderling.
After his return to Europe he started an active international career, conducting more than 80 Symphony Orchestras on all 5 continents. Among them are the London Symphony Orchestra, Deutsche Sinfonie Orchester Berlin, Frankfurt Radio Symphony, Stuttgart Philharmonic, Cologne Radio Symphony, Deutsche Kammerphilharmonie Bremen, Moscow Radio Symphony, Prague Radio Symphony, Prague Philharmonia, Vienna Radio Symphony, Mozarteum Orchestra Salzburg, Orchestre Lamoureux Paris, Orchestre National du Capitole de Toulouse, Queensland Philharmonic, Israel Sinfonietta and many others.
He has worked together with soloists such as Gidon Kremer, Julian Rachlin, Rudolf Buchbinder, Sharon Kam, Julia Fischer and Emmanuel Pahud.
Christoph Campestrini has served as 1.Kapellmeister (Principal Conductor) at the prestigious Essen Aalto Musiktheater and the Essen Philharmonic Orchestra, where he conducted more than 100 performances of 15 different operas. Other opera credits include the Deutsche Oper am Rhein Düsseldorf/Duisburg, Zagreb National Opera, National Arts Centre Ottawa, Austin Lyric Opera and The Hongkong Opera Academy.
Appointed concertmaster of the Rochester Philharmonic Orchestra in 2005 at age 24, Juliana Athayde became the youngest person to hold the position since the orchestra's inception in 1922. Prior to joining the RPO, Ms. Athayde was concertmaster of the Canton and Plymouth Symphonies. She has performed as guest concertmaster with the Houston Symphony and National Arts Center Orchestra, and has performed both nationally and internationally with the Cleveland Orchestra. In 2002, she served as concertmaster of the New York String Seminar under the direction of Jaime Laredo for concerts at Carnegie Hall. For many years Ms. Athayde was a fellow at the Aspen Music Festival and received the prestigious Dorothy DeLay fellowship in 2004.
Ms. Athayde's numerous solo appearances with the Rochester Philharmonic Orchestra have covered a wide range of composers from Mozart and Brahms to Prokofiev as well as the world premiere of Alan Shawn's violin concerto, commissioned by the RPO. She also has performed as a soloist with the Asheville, Canton, Diablo, Flint, Mid-Texas, New Bedford, Palo Alto, Plymouth, and Wyoming Symphony Orchestras.
A native of the San Francisco Bay Area, Ms. Athayde made her solo debut at the age of 16 performing with the San Francisco Symphony. She led the world-renowned San Francisco Symphony Youth Orchestra in performances at Paris' Cite de la Musique, Leipzig's Gewandhaus and Amsterdam's Concertgebouw.
A passionate educator, Ms. Athayde is an Associate Professor of Violin at the Eastman School of Music and travels the country giving master classes. She holds degrees from the University of Michigan School of Music as well as the Cleveland Institute of Music where her principal teachers were Paul Kantor and William Preucil. At the Cleveland Institute of Music, Ms. Athayde became the first student to graduate from the renowned Concertmaster Academy under the direction of Cleveland Orchestra concertmaster William Preucil.
Program Notes for the Evening's Concert.
The Rochester Philharmonic Home Page
---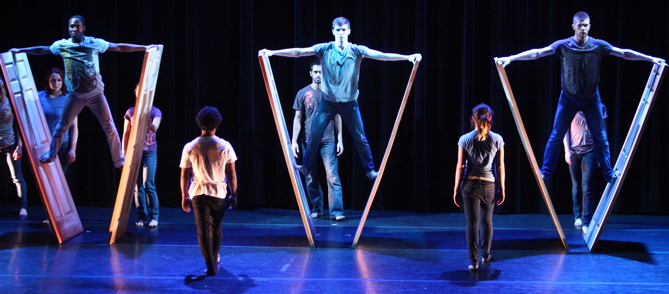 Friday, 30 March 2012, 7:30 PM
JUNK
Brian Sanders
, Artistic Director
Patio Plastico Plus
"Accessible, technically flawless, and thrilling comic dance turns..." - Dance Magazine
This project is partially supported by a grant from Pennsylvania Performing Arts on Tour, a program developed and funded by The Heinz Endowments; the William Penn Foundation; the Pennsylvania Council on the Arts, a state agency; and The Pew Charitable Trusts; and administered by Mid Atlantic Arts Foundation.
Photo Credit: Pedro Silva.
Brian Sanders' JUNK is known for their ingenious use of found objects and clever inventions that bridge the gap between dance and physical theater. Sanders' choreography blends traditional dance theater with an inventiveness and physicality that gives reason for critics to hail JUNK as "Philly's most imaginative perpetrator of dare-devilish physical theater" and declare Sanders as "the city's most exciting choreographer."
Brian built his signature style by creating off-the-wall choreography with found objects and other discarded debris giving way to the troupe's name, JUNK. "I like to find the dance inside these pieces of junk; something unique and unexpected that gives us [the audience] a new and inspiring look on life," says Sanders. The troupe's shows are an exhilarating feast of exciting physicality and creativity, elegantly served up with beauty and wit.
Junk's current touring program, Patio Plastico Plus, is a total of 7 pieces performed in two 40-minute segments with one 15-minute intermission. Each segment is performed with little to no pauses in between the works to keep the show moving swiftly. Music delivers an essential part of the program, continuously shifting the mood one moment from light and playful to lyrical and stirring the next.
Keeping with JUNK's choreographic style, much of the choreography uses found objects - from trashcans and pogo sticks to broken ladders and windowpanes. The dancers perform with these props and set pieces in unforeseen ways of clever invention. The works are lit vividly with dynamic and evocative lighting sequences, transforming the stage from scene to scene. The dancers' finely tuned bodies move with daring and dexterity "displaying just how beautiful and mysterious the human body can be." - Philadelphia Weekly
As a brother of three, growing up in Princeton, Brian Sanders' reckless fun was easily channeled once he found his love for gymnastics and classical dance. Inspired by the inventiveness of shows like Bob Fosse's Dancin' and Pilobolus on Broadway in the 1970's, Brian resolved to become a choreographer in his own right. At the time he was unaware that he would eventually sustain an extensive working relationship with one of the founding members of Pilobolus, Moses Pendleton of MOMIX.
After receiving his BFA from the University of the Arts in Philadelphia, Sanders founded Archetype Dance Company. He served as a performer/choreographer and self produced several evening-length works. He re-established the company in 1997 as JUNK and has since then performed regularly in Philadelphia and the surrounding area.
Simultaneous to the development of his solo projects, Sanders was performing both nationally and internationally with MOMIX and working as an assistant choreographer to Moses Pendleton. Several of the choreographic projects Sanders was involved with continue to be performed by MOMIX worldwide. His independent works premiered and met with critical acclaim in NYC at the Knitting Factory, the Joyce Theater, Context, and the Yard at Martha's Vineyard. MOMIX soon commissioned four of these independent works, which have since been performed extensively worldwide.
Spend some time with JUNK watching their kids show "SKINK" which will be presented as a school-time performance at the Smith.
Read more about Patio Plastico Plus.
Program Notes for the Evening's Concert.
---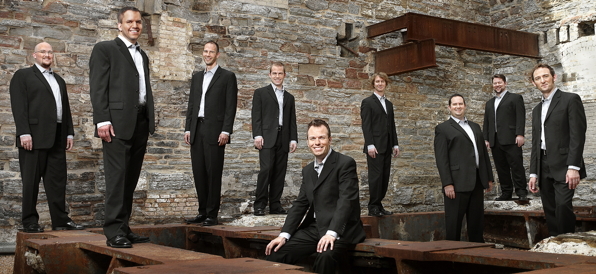 Saturday, 28 April 2012, 7:30 PM
Cantus
On the Shoulders of Giants
Program includes:
Schubert: Die Nacht
Lightfoot: Wreck of the Edmund Fitzgerald
Sibelius: Finlandia
Lennon/McCartney: I Want To Hold Your Hand
Biebl: Ave Maria
"The premier men's vocal ensemble in the United States" - Fanfare
Hailed as "the premier men's vocal ensemble in the United States" (Fanfare) and winner of the prestigious Margaret Hillis Award for Choral Excellence from Chorus America, Cantus enjoys an active schedule of national tour dates, subscription concerts in its home of Minneapolis/St. Paul, educational outreach programs and recordings. Throughout the 2010-2011 season, the ensemble will be featured on public radio's Performance Today as Artists in Residence.
Cantus is acknowledged around the world for their programmatic versatility, artistic excellence and charismatic personality.
Rehearsing and performing without a conductor, Cantus is now celebrating its 11th year as a professional ensemble. Cantus has toured to France and Africa and across the United States including performances in New York, San Francisco and Washington DC's Library of Congress. The Washington Post hails the ensemble's sound as having both "exalting finesse" and "expressive power," and refers to their music-making as "spontaneous grace."
Cantus has recorded ten CDs on its own label and their self-titled CD was named one of the Top Ten CDs of 2007 by National Public Radio. Their newest release "That Eternal Day," is a collection of American sacred music.
A founder of the Male Choir Commissioning Consortium, the ensemble has commissioned numerous new works from composers including Nico Muhly, Lee Hoiby, Steven Sametz, Kenneth Jen- nings, Peter Hamlin, Edie Hill, and Robert Kyr. Cantus has received commissioning grants from the National Endowment for the Arts, American Composers Forum, and Chamber Music America. In addition to these pieces, much of Cantus' music is composed and arranged by its members.
Cantus was featured on "A Prarie Home Companion" in October 2011. You can catch part of their performance here, as they sing an add for a "sponsor" of the show.
Musical Samples
Program Notes
for the Evening's Concert